Celebrating The Spirit Of Zoroastrian Women
Foreword By Dinshaw Tamboly: Whilst the cliché 'Behind every successful man there is a woman' has been abundantly bandied about, what has always been more relevant is the fact that 'the seed behind every inspired act has been planted by a woman and led to its fruition by her gentle nudge.'
Our Zoroastrian community has been truly fortunate to have had a host of outstanding women, past as well as present, who have left their indispensible mark in various humanitarian endeavors.
At the 7th World Zoroastrian Congress (December 28, 2000 – January 1, 2001) that was held at Houston, USA, the organizers decided to commemorate, celebrate and acknowledge the contributions of twenty of our outstanding and indomitable Zoroastrian ladies whose contribution to the field of arts, business, education, government and philanthropy have been of great value for the development of our community over the past two hundred years.
The achievements of twenty ladies selected from seventy eight nominations received for the book called 'Daughters of Mashyani' have been put together by the brilliant and dynamic Toxy Cowasjee from Karachi who chose to put the project together, upon the request of Ms. Dolly Dastoor, co chair of the 7th WZC, with the hope this would be an ongoing session in future World Congresses.
The name 'Daughters of Mashyani' was selected on the basis of the Iranian legend of creation where Mashyani was the first woman on Earth and from who were born six sets of twins who gave rise to rest of humankind.
Having been present at the 7th WZC and having had the opportunity to participate in the panel discussion, I am delighted that Parsi Times has decided to highlight the achievements of the 20 'Daughters of Mashyani' who have been featured in the book.
I have no doubt, that the stories of these twenty awe-inspiring women which will be unfolded through Parsi Times will be a source of great pride for us Zoroastrians.
---
Bai Motlibai Maneckjee Wadia
It is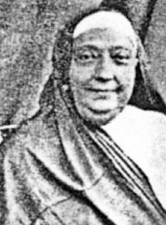 on 24 May 1897, when Motlibai Maneckjee Wadia died that for the first time in history of the Zarathushti community in Mumbai, the Punchayat had called for a meeting to place on records the loss sustained by the death of a lady.
Motlibai was born on 30 October, 1811, the only one of nineteen children to survive. She married her cousin Maneckjee at a young age, but was widowed by the time she was 26 years old. She devoted herself to bringing up her two sons Nowrojee and Nusherwanjee, leading a secluded life, rarely leaving her residence. She may have continued to live like this, ultimately passing into obscurity, if the death of her father when she was 31 had not forced her to take up the reigns of the family estate. Motlibai had only rudimentary education but she proved to be natural at business, her inherent thrift, sterling good sense and simplicity in working, proved to be fruitful to the business. In 1863, she sent her two sons to Europe to explore possibilities of expanding the Wadia Empire overseas. Her business acumen was responsible for saving their company from losses during the critical period 1864-1865, when 'Share Mania' caused many large local businesses to collapse. She was a deeply religious woman and during her lifetime she set aside money for the performance of Baj-Rojgar and other ceremonies. She gave large sums for the maintenance of several Daremehers, including the Vadi Daremeher at Navsari and built one in the Fort area in memory of her father, Jehangir Nusserwanjee Wadia. In 1894, she rebuilt the Udvada Atash Behram and set aside a sum for the future upkeep of the building. The road from the Udvada railway station, a distance of over three miles, was constructed at her expense and she deposited money with the Government to be used for its repairs. Other charitable concerns that she established, include a dispensary at Mahim, and the Bai Motlibai Obstetric Hospital. She gave land and money to the J N Petit Parsee Boys' Orphanage, donated generously towards relief of the citizens of Surat afflicted by fire and contributed to the Parsi Punchayat Funds. Although many of her public donations can be accounted for, her private acts of charity remain incalculable. She discreetly supported many indigent families by paying their household expenses such as rent and servants' wages. One of Motlibai's dreams was to personally gift a fine collection of old coins to Queen Victoria, but she was unable to fulfill it. After her death, her son Nowrojee did so on her behalf.
Acknowledgement:  Cowasjee, Toxy. 'Daughters of Mashayani: Hall of Fame' from Seventh World Zoroastrian Congress December 28, 2000-January 1, 2001, reprinted with permission from author.
Latest posts by PT Reporter
(see all)