My Dear Readers,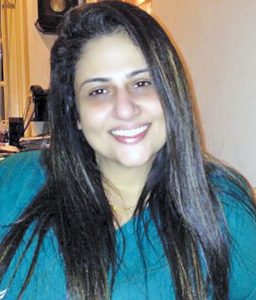 Kindness. Above all. How can there be any message more fitting than this today, as the nation celebrates Buddha Purnima – Buddha's day of enlightenment – the Prince who left it all in search of the truth… and found the answer, and a whole religion, based on peace and kindness. Today, more than ever, kindness is as crucially needed, as it is underrated. Kindness in the way we think, kindness in the words we speak, and acts of kindness we commit, will in turn ensure we deliver the very tenets of our own beloved Zoroastrianism – Good Thoughts, Good Words and Good Deeds. It makes us good Zoroastrians and great humans.
Kindness infuses instant positivity in us like nothing else can – it's a win-win – with both, the giver and the receiver, only gaining in terms of goodness, confidence and karma! And let us, more than all else, extend kindness to stray animals and birds – they seem to particularly bear the brunt of the summer heat. Keeping water handy for parched birds perching on your balcony or ensuring filled water-containers on street corners for animals, goes a long way in relieving these silent summer sufferers.
There is no greater show of strength than compassion. Cruelty and disrespect emanate from those who are weak and insecure. And they therefore, need kindness a lot more than the rest of us. Kindness is, like a smile, contagious and inspirational. So don't think twice before indulging in acts of random kindness. In the words of the Great Buddha, "Life is so very difficult. How can we be anything but kind?" There is truly nothing more enlightening than kindness. Try it!
Have a great weekend sharing kindness in word and deed… and as always, loads of fun and smiles!
Anahita
Latest posts by Anahita Subedar
(see all)