My Dear Readers,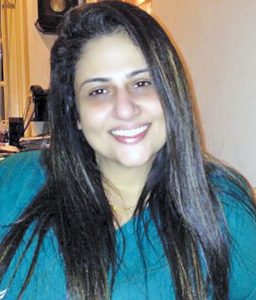 Over the past few months, I've had the privilege of meeting some of our community greats from various industries, the world over. Most of them are established entrepreneurs who've worked diligently towards making a mark in their respective fields. I've also had the joy of lunching with a few seniors who were kind enough to share their time and flamboyant memories – ranging from two to five decades ago!
Through all our dialogues, two topics found absolute consensus – across generation, gender and geography. The first was that we were all indisputably proud to belong to this pint-sized (a word motivated by the week-end!) but precious and unique 'Parsi/Irani Zoroastrian' community. The other subject comprised fair amounts of disappointment and hope, about the lack of interest and motivation in our community's youth to become entrepreneurs.
"Everyone seems happy doing their uninteresting, 9-to-5 jobs. The entrepreneurial spirit, which was once the identity of our thriving community, is dying out. Our youth has become lackadaisical and just doesn't seem to have that fire-in-the-belly that we used to!" said one.
"It's the darned BPP," said another. "They've spoiled our youth with the whole 'we take care of you from womb-to-tomb' philosophy.Being completely catered for, they don't feel the need to go out there and make something of themselves. They need to get out of their cozy Baugs!"
"No wonder our girls prefer marrying parjat boys –  they're much more enterprising with things not handed to them on a platter. They study hard, they work harder!" quipped yet another.
There is some truth there. It is a wonder why our young adults prefer playing employee, as opposed to employer. Why have we stopped dreaming of becoming leaders, inspite of being spoilt for resources in the form of various Trusts, as also the BPP which is willing to provide support to those who show genuine promise.
Hope that leaves us with something to think about… and act on.
Have yourselves a happy and fun weekend!
Anahita
Latest posts by Anahita Subedar
(see all)