She knows well how to translate the proverb 'Eat Breakfast Like A King' into an all day long concept! From the earthy decor to its warm ambience, from the Black Bean Burger to its 7 Layer Cookie, 'The Nutcracker' is gaining the reputation for being the perfect destination for eggitarians and vegetarians in town. This Bahman Mahino, Parsi Times Special Correspondent, Delaveen Tarapore interviews Founder of 'Nutcracker', Anaheeta Lalkaka Bafna, whose passion includes curating recipes for her all-day long breakfast cum meals joint.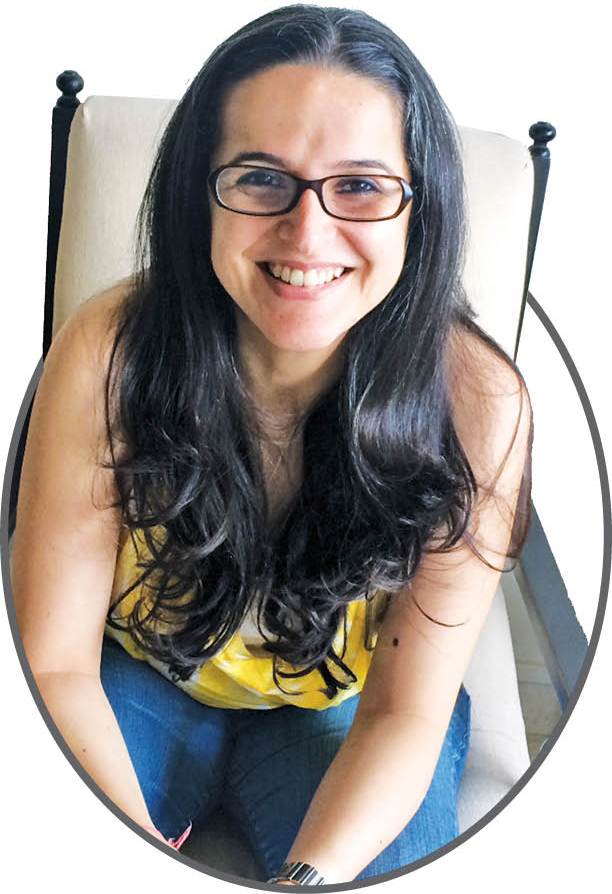 PT: Take us to how it all started…
Anaheeta: I'm a Bombay based, thirty-eight year old whose always housed a passion for food, right since my school days at Villa Theresa. After graduating from HR College, I worked as a CA with KPMG for six years before moving on to join a close friend's garment business called 'Chanakya', where I worked for eight years. In between, I took a break from my professional life to give time to my new born.
Two years back, around June 2014, when my daughter was almost three, my husband encouraged me to step out again and do something on my own. Being in the food industry is always something I wanted to indulge in, so when the time arrived, I decided to give my 'food passion' a shot. Both, my husband and I, have quite a few friends from the food and restaurant industry, which acted as a plus point,as it helped get acquainted with the intricacies of handling a food business.
PT: How did you get bitten by the entrepreneurial bug?
Anaheeta: I was always clear that if I were to pursue my passion for food, it would be something of my own. I wanted to have a small home-styled café- the concept, design, layout, recipes were all clearly set in my mind. All I needed was to further enhance it with a personal touch. Though I wasn't a trained chef, my experience as a professional (working at KPMG) and that of handling a business (at Chanakya), topped with my passion for food and cooking, boosted my spirit and confidence. Initially, I decided to start a small take away patisserieor a bakery, but since my inclination was always towards complete meals, I zeroed down on a 'café'.
PT: How did 'Nutcracker' come about?
Anaheeta: An all-day 'breakfast menu' is a rare concept in India and thus, I decided to cash in on it. In June 2014, I took my first steps towards converting my dream project into a reality, and finally on 6th November 2014, I opened the doors to my café. The name 'Nutcracker' came up much later! A close friend of mine would usually sit with me for hours and discuss on all the possible names for the restaurant. I did not want a mediocre, stereotypical name and so we kept rejecting all options. One day, she insisted on showing me her family's antique collection of nutcrackers. It was while glancing through them that the idea of naming my café, 'Nutcracker' struck me. I instinctively loved the
name!
PT: A Parsi restaurateur and vegetarian food is virtually unheard of…
Anaheeta: Vegetarianism for me is a lifestyle choice that I made twenty years ago. By the time I finished school, there was a natural progression towards vegetar-ianism. No stringent rules or force was behind this alteration. To top it, I married a vegetarian and so it went with the flow. Infact, I would call myself an eggetarian! Like most Parsis, I love my eggs and thus, while deciding upon my menu I knew there had to be eggs in it, but I would completely do away with the meat. I was extremely apprehensive about this decision, as on one hand I was catering vegetarian food along with an array of egg dishes, which might not do well with the 'pure vegetarians'; while on the other hand, I was completely neglecting the 'non-vegetarian crowd'. I was initially nervous, but later, I realised that this was, in fact, a strength, not a setback!
PT: What was your Menu-Strategy?
Anaheeta: While deciding the menu, I mentally segregated dishes into three main categories -dishes that I loved to eat; dishes that I loved to cook; and experimental dishes. The first category consisted of our basic Parsi egg dishes like akoori, french toast, egg on salli. The second category included dishes like black bean burger and spaghetti, while the last included smoky paprika penne, amongst others. Today all these dishes are a hit with my customers, especially my '7 Layer Cookie' which is a gift from a dear Vegas-based friend!
PT: What do you attribute your success to?
Anaheeta: My team! It's your team that translates the true spirit of your café to the customers. I always believe that a restaurant is a reflection of its makers. At 'Nutcracker', we work towards delivering fresh, non-pretentious, healthy yet tasty food! While setting up the café, the idea was to create an ambience which is warm, casual and comfortable for visitors of all age groups, and today, my team of ten cooks (back team) and ten people in the front team have made this feeling possible to achieve. But at the end of the day, it's the customers who decide how successful the restaurant is, and I'm truly grateful for the heart-warming response I've received from all my customers since day one!
PT: What is that one compliment you've received that stays with you?
Anaheeta: A customer once approached me and told me that being a hard-core non-vegetarian, he was forced to visit The Nutcracker- a 'veg' place! However, after the first bite, not once did he miss the 'meat'! Vegetarian food is delicious and interesting and I truly believe that if I manage to alter the stereotypical perceptions of my customer, I have truly achieved success!
PT: What's future plans?
Anaheeta: I will soon introduce a second outlet, once I'm sure that this café can run efficiently on its own.
PT: What does being Parsi mean to you?
Anaheeta: I'm proud of our religion. As Parsis, we are broad-minded and are taught the importance of hard work and independence right from childhood. My parents have always taught me (a girl child) to be self-dependent- financially as well, and that is one aspect which as a Parsi, I find very unique in India.
Anaheeta recommends these yummy dishes at 'Nutcracker', especially for those practicing vegetarianism this Bahman Mahino (some dishes may include egg):


Nutcracker's Special '7 Layered Cookie'


Veg (Soya) Kheema Pav


Pancakes (egg and eggless)


Asian Salad


Black Bean Burger


Eggs Kejriwal


Brown Rice Burrito Bowl Mango Cheese Cake


Latest posts by Delaveen Tarapore
(see all)