Navroze is round the corner and the calendar shows more reds than blues in the week! Want to sneak out for a quick break or short holiday with friends or family? But having to play around with the same old options most of us consider – Lonavla, Khandala, Udvada, Daman or Mahabaleshwar – for a 'short break' gets boring, no? Well, this time do it again, but with a difference! Preeti Eric Patel takes you to a trip to Daman-Dahanu-Bordi-Nargol with a schedule which will make you feel you're a first-time visitor!
All of us know Dahanu –we've done to death its lovely beaches, its seafood, chikoos, mangoes and fresh coconuts. But did you know that 'Dahanu-Darshan' is part of the world famous concept of the niche Tribal and Village Tourism, and that the now world-famous Warli Art actually comes from the Warli tribe of this region? It was with encouragement from Pupul Jayakarin and Phiroza Tafti, the environmentalist and ex-convenor of the Dahanu Chapter of INTACH, that the art came into limelight. Then there are the Totem Poles – relics from pre-historic times!
Apart from beautiful beaches with rows of swaying casuarinas along the 17 km long stretch and the peaceful surroundings, Dahanu has lovely rose gardens and fruit orchards. You can indulge in swimming and lazing around, hang out with family and friends, enjoy camel rides and excellent food at hotels, restaurants, roadside eateries and homestays. 'Chicken Bhujing' (traditionally grilled chicken) can be the highlight of your visit!
Although the town can be explored in just a day, do stop over and explore lesser-known places like the 400-year-old Dahanu Fort, and the man-made Asavli Dam, which is a popular picnic spot and a starting point for the Bahrot Caves.
The 20 km drive from Dahanu to Bordi is very scenic, with old bungalows on one side and the sea on the other. The beach is long and great for walks and safe for swimming. The place offers simple resorts with a farm character which you can check out.
Bahrot Caves, at a height of about 1,500 ft, are believed to have hosted our Zarathosti ancestors who carried the Iranshah Flame and kept it here for 13 long years in 1351. You can even organize a special Jashan inside the caves if you wish! A visit to Kalpataru Botanical Gardens and the Dapchari Dam and Reservoir is also interesting.
Nargol, the quiet sea-side village, is known for a strong Parsi population. It is dotted with beautiful Parsi bungalows and heritage homes, and has a gorgeous 4 km long beach. You could step out to nearby Sanjan, which has a beautiful hill, two placid lakes and the sea-shore. And, while you are here, do find out more about an ancient 9000-year-old city which was discovered 30–40 meters under the sea!
Daman is more than just a watering hole with delicious seafood. Go exploring! Being an erstwhile Portuguese colony, Daman is full of interesting history – in its 1603 Cathedral of Bom Jesus, the Governor's Palace, the St. Jerome Fort built in 1614-1672, and the Dominican Monastery- which was an ancient centre for theological studies for Catholics across the globe.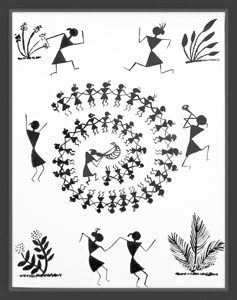 The Mirasol Water Park, along with Kadaiya Lake Garden, is a good place for the entire family as it offers good food along with entertainment for children as well. Enjoy with family at the Jetty Garden in Moti Daman, which has fountains, lawns, river facing seats and a large picnic space.
And of course we all know Devka and Jampore Beach which attract tourists in large numbers. Here there is lots of fun, food and shopping too! Nani Daman is popular for the Nani Daman Fort, the churches and the lighthouse, as also for the 17th century St. Paul's Church, the House of Bockage, and the 17th century Chapel of Our Lady of Rosary.
So, now that you know what you've missed out on all this time, say cheers to old Parsi get-aways with new twists!
Latest posts by PT Reporter
(see all)