Dear Readers,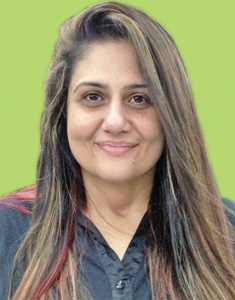 A flurry of written, audio and video messages have been thronging our cell phones and social media platforms all week – as the unfortunate incident of physical assault on a BPP Trustee that took place on 8th September, outside a Courtroom, refuses to die out. It was a deplorable act, one that made the community cringe at the new low that the politics had hit. What made it doubly disgraceful was that the political shenanigans graced the front page of a leading national daily – another tight slap in the face of our community's much-venerated reputation.
However, what closely competes with the sense of shamefulness that our community has been subjected to, is confusion. I've had numerous calls and mails coming in all through the week expressing bewilderment at being thronged with messages from both ends echoing the same thoughts, same words and same deeds! Who's the perpetrator and who's the victim when allegations and counter-allegations sound exactly the same? Heck! Even police complaints lodged by the 'collaterally damaged' parties (women) lack creativity – citing the same complaint – verbal abuse legally tantamounting to outraging a woman's modesty.
I guess it's going to be a waiting game till the CCTV footage is made public so we can all figure chalk from cheese. But till then, instead of pledging loyalties based on hearsay, let's step back and consider a few factors:
The Timing: Why was the scuffle orchestrated at the said time and place? Why now? How was the court ruling going to affect the accused?
History (or 'reputation'): Are there similar past precedents of physical violence and verbal abuse, by the parties involved, to go by?
Agenda: Who stands to gain when legal proceedings get dislodged?
Police Complaints: lodged by women from both sides citing verbal abuse – one made against Dinshaw Mehta on the very same day as she was abused, by a lady bearing no relations / allegiance to Kersi Randeria; the other made against Kersi Randeria a few days later, (perhaps allegedly after getting to know of the previous complaint booked against them), by ladies bearing direct relations as siblings/family with Dinshaw Mehta.
There's numerous other criteria, but for now let's chew on these. It's going to be an interesting turn of events, as both – assaulted BPP Trustee Kersi Randeria and his alleged attackers, Dinshaw Mehta and Hormuz Mehta, face three trials each – Trial by Law; Trial by Media; and Trial by Community.
They say, 'lies run sprints, but the truth wins marathons.' I could be wrong, you know. Then again, I could be right.
Have a rested weekend!
– Anahita
Latest posts by PT Reporter
(see all)