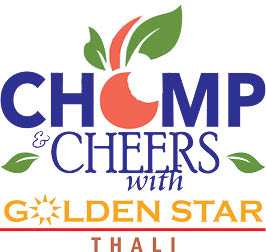 Batata Sukhi Bhaji
Batata Sukhi Bhaji is a traditional dry potato dish popular in the state of Gujarat.
Ingredients:
3 large (boiled and peeled) Potatoes; 2 tbsp. Oil; ½ tsp. Mustard Seeds; ½ tsp. Cumin Seeds; Pinch Asofoetida (Hing); ½ cup, coarsely Ground Peanuts; 1 tbsp. Sesame Seeds; Salt to Taste; 1 tsp. (or to taste) Lime Juice; – 1/2 tsp. Turmeric; 1 to 2 finely chopped Green Chilli (to taste),; 1 Sprig Curry Leaves; 5 sprigs, chopped for garnishing Corriander Leaves
Method:
Cut boiled Potatoes into bite size cubes and keep in mixing bowl. Sprinkle Salt and Lime Juice on the Potatoes and gently mix. Heat Oil in a medium non-stick pan. Add Mustard Seeds and Cumin Seeds and allow them to sputter. Add Asofoetida, Peanuts and Sesame Seeds. Once Sesame Seeds start to pop, add Turmeric, Green Chili and Curry Leaves. Add Potatoes and gently mix until Potatoes are evenly coated with the oil. Cook on medium heat for 4 to 5 minutes, stirring occasionally. Garnish with chopped Cilantro Leaves.
---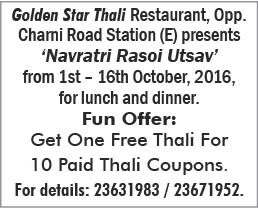 Rajasthani Mirchi Vadas
Ingredients: (measuring cup used, 1 cup = 250 ml)
For Stuffing:
250 grams potatoes, 4 medium Potatoes, boiled and mashed; 1 green chili, chopped; 2 tbsp. chopped Coriander Leaves; ½ tsp. Fennel Seeds, crushed; ½ tsp. Coriander Powder; ½ tsp. Dry Mango Powder or add as per taste; ¼ tsp. Cumin Powder; ¼ tsp. Red Chili Powder; Pinch of Asafetida; Salt as required
For Batter:
Cup Besan/Gram flour; ½ cup water + 2 tbsp. (do add water as required); Pinch of Hing/Asafetida; ¼ tsp. Red Chili Powder; Pinch of Baking Soda (optional); salt as required
Other Ingredients:
200 to 250 grams or 8 to 9 Bhavnagri chilies or large Mild Chilies or Jalapeno peppers; Oil for deep frying
Instructions
Prepping:
Rinse the bhavnagari chilies very well with water then pat dry with a clean kitchen towel. Remove the chili crowns. With a knife slit each chili from one side. Slit from the top and keep about 0.5 to 1 cm space at the bottom before the slit. Remove the seeds. Slit all the green chilies this way and keep aside. Steam or boil potatoes in a pressure cooker or steamer till they are cooked very well.
Preparing Stuffing:
When the potatoes are still warm, peel and mash them. Add 1 green chili, chopped, 2 tbsp chopped coriander leaves, ½ tsp. fennel seeds, crushed, ½ tsp. coriander powder, ½ tsp. dry mango powder, ¼ tsp. cumin powder and ¼ tsp. red chili powder. Mix very well.
Stuffing The Chilies And Frying Them:
Stuff the potato mixture very well in the green chilies. Keep aside Stuff green chilies. In a bowl take 1 cup besan along with ¼ tsp red chili powder and a pinch of asafoetida. Add ½ cup water + 2 tbsp to make a medium thick batter. Add salt and water as required. The addition of water depends on the quality of besan, since I use homemade besan, the water amount required is more than store brought one so add about cup water first and then add so
me tablespoons to get the right consistency. Dip the stuffed chilli in the batter and coat it very well with the batter. Place it in medium hot oil gently. Add more chili pakoras in the oil and fry them till they are golden. Be careful when turning or flipping the pakoras in the oil. When golden and crisp, remove the mirchi vadas. Place them on a kitchen paper towels to remove excess oil. Serve these rajasthani mirchi vadas hot with tomato ketchup, coriander chutney with evening chai.
Chef's Tip: You can also top up with sweetened yoghurt and tamarind chutney and sprinkle chat masala to get the chat look and taste.
Latest posts by PT Reporter
(see all)