Parsee Gymkhana will hold the 3rd All-Parsee Table Tennis Tournament on 29 and 30 October, 2016. Organizing Secretary, Hoshang Katrak, reports.
This year the TT Tournaments got delayed by a couple of months due to the heavy monsoons which impedes smooth functioning of the games. This year we will have players from all over – including Thane, Pune, Surat, Navsari and even Indore – participating in the Tournament. Our top players including India-ranked players Frenaz Chipia and Zubin Taraporewalla, as also Sarosh Shroff will participate.
Ours is the only tournament which has an internationally qualified referee as the Chief Referee, neutral non-Parsee umpires, free T- shirts for all players and officials, a buffet lunch (in the air- conditioned comfort of the Gymkhana dining hall) and snacks on both days. No other TT tournament, whether All-Parsee or not, offers these perks to players. The secretary of The Maharashtra State Veteran TT Association, is one of our officials.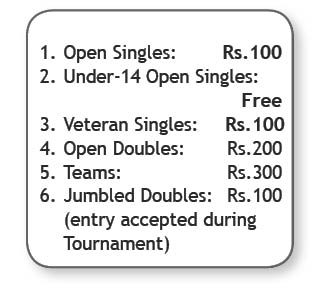 At the players' requests, we have done away with Ladies Singles and Mixed Doubles, and instead introduced Open Singles; Open Doubles and Jumbled Doubles. Despite escalating costs, we have kept the entry fees the same as in the inaugural year.
Completed entries to be submitted to the Gymkhana (with entry fees and T-shirt size) between 10 am to 1 pm and 2 pm to 5 pm from Monday to Friday. Last day for accepting entries is 25th October, 2016.
Latest posts by PT Reporter
(see all)