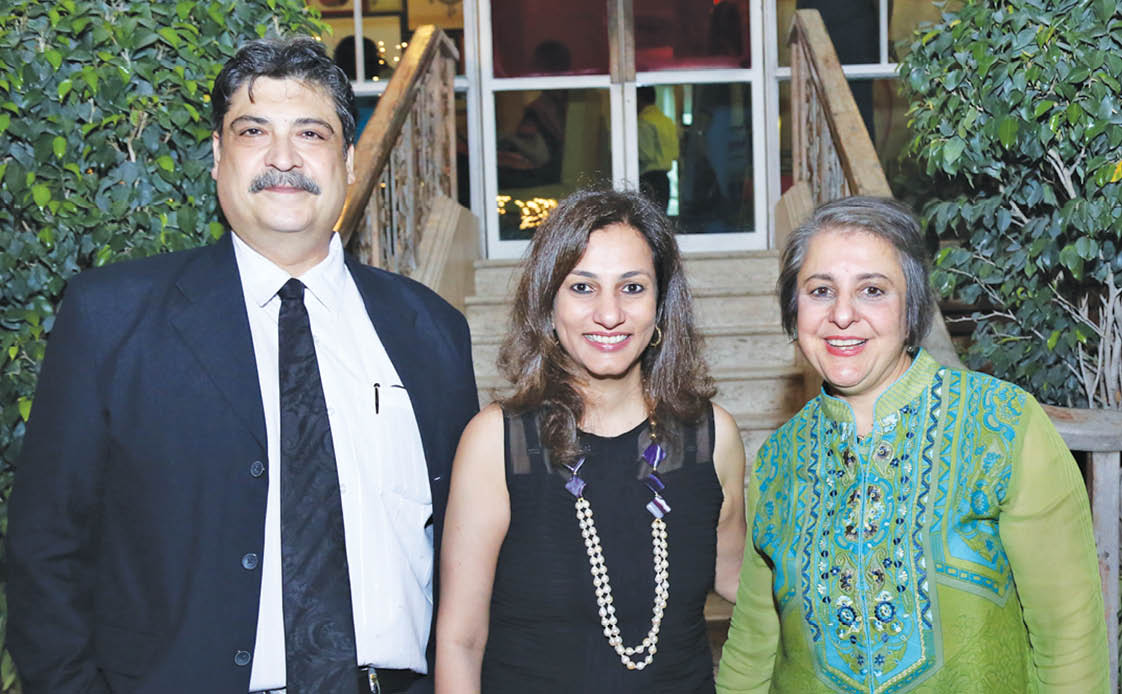 On 7th November 2016, the Centre for Advancement of Philanthropy (CAP) completed thirty years of service to India's philanthropic sector. Established as a Section 25 (now Section 8) not-for-profit Company, it has domain expertise in matters concerning charity laws, income tax exemptions and deductions, FCRA and CSR compliance. However, it has now evolved and expanded from offering advisory services and capacity building to providing 'Complete Compliance Certification' for NGOs, making it an exclusive intermediary offering. CAP offers an in-depth insight into compliance from the legal, fiscal, board governance, HR, fundraising and communications perspective.
To further commemorate the occasion, on 9th November 2016, the Centre invited Dr. Ruth Shapiro of the Centre for Asian Philanthropy and Society (Hong Kong) to address its patrons, members and affiliates at the Sassy Spoon restaurant in Mumbai. Dr. Shapiro provided valuable insights on philanthropic trends across Asia which later dovetailed into an engaging panel discussion with Mr. Anil Kumar of Axis Bank Foundation and Mr. Akhil Shahani of the Shahani Group.
Mrs. Rati Forbes (Director, Forbes Marshal Group) current chairperson of the Centre and a committed leader continues to provide CAP with valuable insights and explore opportunities in the CSR space. Her father-in-law, Darius Forbes is a Founder Director of CAP and as a family, they have been patrons of the Centre, being deeply engaged in CSR related activities. CAP Director, Bahram Vakil (Founder Partner of AZB law firm) oversees CAP's Advisory Panel of experts which provides guidance on request on a number of allied laws that NGOs often struggle with, including labour laws.
CEO Noshir Dadrawala, barely in his mid-twenties when he joined the Centre, reminiscing his journey, feels he has seen the sector change, for better and for worse. "Today it is far more professional and suave, but, on the downside somewhere it has also lost much of its once tender and caring heart. The laws are far from enabling and the funders have become way too demanding. It's an era of strategy, scale and impact where the traditional 'Good Samaritan' feels lost and alienated. Smart businesses have started to wear the cloak of 'social enterprise' and what excites and sells is flow charts, pie charts and jingo that even its creators don't understand." But, Noshir believes it has been a great journey and he feels grateful for this wonderful experience.
Meher Gandevia-Billimoria joined the Centre around the year 2010 and as COO has been instrumental in reinventing the Centre and keeping it up in the changing times. She single handedly put structure, systems and processes to everything and transformed programs to a higher level. Thanks to her vision and initiative, CAP offers Complete Compliance Certification to nonprofits in 8 Core Areas – Legal, Board Governance, Human Resource, Finance, Communications, Fundraising and Volunteer Management.
Two stalwarts who shaped CAP's early history were Late Russi M. Lala (Former Director of the Sir Dorabji Tata Trust and Late R. R. Chari, Commissioner of Income Tax (Trust Circle). They were truly leaders who steered CAP's destiny with wisdom and compassion. Where funding is concerned, over the years, the Tata Trusts, Ford Foundation and the Forbes Marshall Group have been truly supportive.
CAP's newsmagazine, 'Philanthropy' is now in its 30th year of publication and probably the oldest within the sector and eagerly awaited each quarter by those interested in latest news, views, debates and discussions on a host of relevant and topical issues from social enterprises to sustainability and of course updates on law, taxation, FCRA, CSR, lokpal Act, etc. These articles can also be read on the Centre's Blog http://capnewsviews.blogspot.in
Latest posts by PT Reporter
(see all)