Here's two innovative cocktails for our readers provided by 'Kling Bar Solutions', professional bartending and liquid catering services for weddings, navjotes, corporate events and all indoor/outdoor parties, coupled with a lotta fun, warmth and innovation!
Cheers with Guava Mary Cocktail
Ingredients: 45 ml Vodka, 4 oz Guava juice, 2 to 3 drops Lemon juice, 2 to 3 drops Tabasco Sauce, 4 to 5 drops Worcestershire Sauce, a pinch of Salt, Pepper, Red Chilli powder, 1 Celery stick or 1 Green Chili and Ice.
Recipe: Add vodka, guava juice, lemon juice, Tabasco sauce, Worcestershire sauce and ice in a shaker, shake well. Pour in an old fashioned or a high ball glass, rimmed with salt and red chili powder mix. Add some pepper on top and a celery stick or green chili for garnish and enjoy.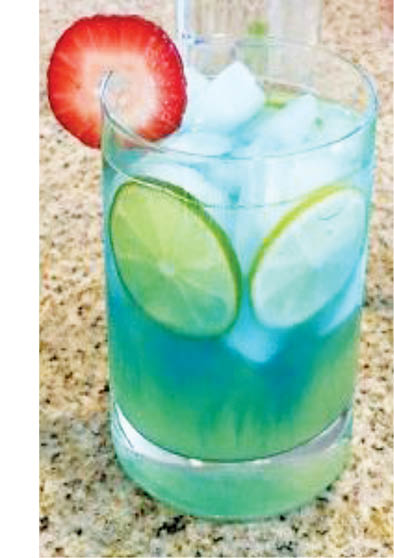 Sexy Monica Cocktail
Ingredients: 45 ml Vodka, 15ml Sweet and Sour mix, 10ml Blue Curacao syrup, 2 to 3 drops Lemon juice, 120 ml of Sprite/Lemonade, 4-5 slices of Lemon, Ice and one slice of Strawberry.
Recipe:  Drop ice cubes in a glass. Put lime slices around for garnish. Pour Vodka, sweet and sour mix and top-up with sprite/lemonade. Squeeze lime juice into the drink. Add a splash of blue curacao syrup and garnish the glass rim with a slice of strawberry.
Latest posts by PT Reporter
(see all)