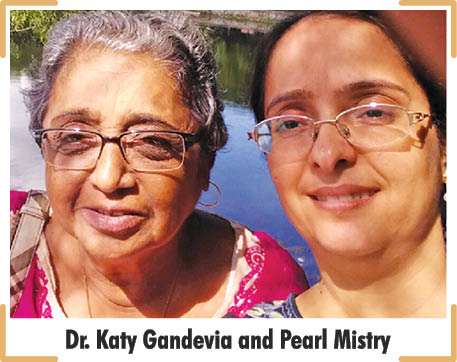 Established in December 2013, the '
Jiyo Parsi
' programme supported by the Indian Government, which endeavours to encourage Parsi couples to add to the dwindling number of Parsis, has come a long way. This is all thanks to its committed and dynamic team of concerned and zealous Zoroastrians who work tirelessly to ensure the survival of one of the greatest communities of all – us Parsis! Dynamic frontrunners of Jiyo Parsi – Program Coordinator,
Dr. Katy Gandevia
and Couples Counsellor,
Pearl Mistry
– share a crucial message with our PT readers, in a way as unique and inspiring as the Jiyo Parsi Program itself… by sharing a letter written straight from the heart, by a lonely Parsi Bachelor …
Dear Silloo,
I am writing this letter after 30 long years to express my hidden feelings for you. Hope you are doing well and enjoying a happy married life. The biggest mistake I have made in my life is not taking the risk of expressing my feelings for you in time. I truly loved you Silloo but never had the guts to propose to you. I always thought that once I settle down, get a house from the BPP and have enough bank balance for a grand wedding at Albless Baug, I would share my feelings with you.
Unfortunately for me, your office colleague did not think like me. He was courageous enough to ask for your hand and alas you married him! I was left remembering my grandmother's words, "If you don't try you will never know, if you don't  ask  you will never get it. If you really want it go for it. Don't always play it safe or you will die wondering".
Mamma tried a lot to find a suitable Parsi bride for me but I was either too short, too shy or too attached to mummy – the list went on and on. Some girls did like me but I found some flaw in them. To cut a long story short, here I am today – fifty years of age, balding a little, living in a luxurious apartment at Dadar Parsi Colony, driving an expensive car and enjoying success at my job. However, when I am back home there is no one to open the door, no cries of joy from kids on seeing me back or a warm person in bed to cuddle up to at night. Not that I am too unhappy, I have my club friends and neighbours who come over for a Parsi peg in the evening sometimes but deep in my heart there is a sense of emptiness and dissatisfaction I cannot get over.
My dear mamma passed away last year and all I can see for my remaining years is a lonely future. Of course, reading about the weddings at the Senior Citizens' Home at Navsari has given me a little hope. May be one day I could also have someone to love.
You remember that clown, Soli who lives next door to me. He married Roshan years ago when he did not even have a permanent job. That lucky fellow started his own business and is now enjoying his life with his three sons and grand kids. During Navroze, his home is filled with warmth and laughter whereas I sit alone watching old movies on
TV.
Last week, I was a guest lecturer at an event organised by the Jiyo Parsi Programme. It is a one of its kind scheme started by the Ministry of Minority Affairs, Government of India, in collaboration with the Parzor Foundation, New Delhi the Bombay Parsi Punchayet and Tata Institute of Social Sciences, Mumbai to stop the drastic population decline our community is facing. The Jiyo Parsi team has over the last three years put in great effort to create awareness, assist couples financially for medical treatments needed to conceive and influence the youth to not make the same mistakes our generation made. More than 77 Parsi babies are added to our community since the beginning of the programme in 2013. It warmed my heart when one of the participants of the workshop came up to me and said; "Uncle, isn't it better to take chances and fail when we are young so we can tell stories of success when we are old?" I couldn't agree less with the wisdom he shared in those few words. Hope that the boys of our community have more courage and support than I had, in finding their life partners.
My best wishes to the dedicated Jiyo Parsi team and their efforts to bring about a revival in the community that has been a pioneers in most of the fields in India except in population growth. May the twilight years of the existing and future generations be spent be in the company of loved ones rather than living all alone!
Do take care of yourself always. Looking forward to catching up with you soon.
Yours Forever,
Rusi.
Latest posts by PT Reporter
(see all)