Tarot Master, Reiki Expert and Healer, Kashmira Shaw-Raj provides our to-be-couples with divine insights and guidance about your marriage, based on the month that you would be typing the knot! Explore areas including your relationship with your spouse and in-laws and an overview of what you could expect, based on the five lagan-months panning November 2016 to March 2017.
If You Are Getting Married in NOVEMBER 2016:
Relationship between spouses: Initial adjustments would be required by both spouses. You must take time out with each other. Both partners need to work together and stand by each other's side – especially for any family issues that may crop later. Don't be overwhelmed with changes taking place initially – with patience and a little effort, things will become comfortable.
Relationship with in-laws: Relationships with in-laws will be smooth as in-laws with go out of their way to make you feel comfortable and at home. All plans and decisions made together will work out well. Give both families time to know each other.
Overall: Talking your well-wishers or advisors will help as they can be good sounding bounds for you. Get some alone-time too to introspect and recharge yourself. All in all, your partner and you will look towards planning your future. Use your imagination and let your creativity soar to do what is best for both. It's a good idea to make plans with the support of friends and family.
If You Are Getting Married in DECEMBER 2016:
Relationship between spouses: Nurturing your relationship with understanding, adjustments and  occasional compromises will help. Try to maintain the balance and equality between you both in terms of being accommodating as well as decision-making. If both partners consciously decide to be considerate and co-operative with each other, a harmonious balance will be maintained. You must respect the other's viewpoint to avoid the feeling of being. Communicate with your partner if you feel dominated. Inner strength and resilience will turn things around. A sense of respect and understanding for the partner will develop and make the relationship easier for both.
Relationship with in-laws: A rapport with in-laws may take time to get established, but keep at it. As people get to know each other, they will relax and open up and a sense of comfort and trust will also develop leading to mutual happiness, acceptance and deeper understanding.
Overall: Be generous – open yourselves to love freely, share and be totally honest. You're sowing the seeds of your own future – all your hard work will pay off in time. Be selfless and grateful. You will be well rewarded.
If You Are Getting Married in JANUARY 2017:
Relationship between spouses: Both spouses will adapt to each other. Certain unsaid expectations may lurk at the back of the mind, so speak up. You may find the mental adjustment a bit challenging. Rather than trying to assert control, try to harmonise with each other and things will look good. Listen to your inner voice rather than to the advice others may give. Go with your intuition and reach out to your partner. Trust and faith in each other will make your relationship blossom.
Relationship with in-laws: Dynamic relationships with in –laws may be seen. You may have to deal with someone who is used to being in control of family situations and taking important decisions. Discussions with in-laws regarding new work and setting up systems could take place. Maintain a fine balance between work and home life. Although you may be intimidated, stand up for what you believe in and meet your spouse on common ground.
Overall: Respect for each other's viewpoints will bring peace and harmony to the family. Once this happens, the collective energies will bring about positive change. This is the time to think ahead and go bond strongly with each other emotionally. Once this is done, the sky is the limit for your dreams.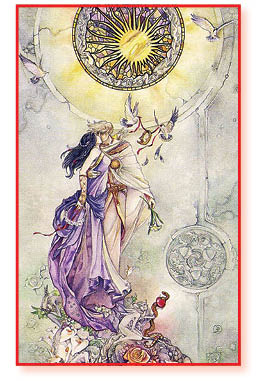 If You Are Getting Married in FEBRUARY 2017:
Relationship between spouses: Mixed feelings may be experienced. Exhilaration and happiness at having a lovely partner who gives you an emotional high with love and adulation will be felt. You may need more space and seek agreements to your decisions. Communicate what's on your mind  honestly. Be firm to establish a positive equation with your partner. You will find marital bliss and be comfortable both financially and emotionally.
Relationship with in-laws:  will bring joy as you enjoy each other's company. Let your inner peace and positivity radiate and bring happiness into their lives. However, taking risks and making commitments about things you're unsure of, or being impulsive and taking spur of the moment decisions.
Overall: The future looks bright and love is evidenced in everything you do together. As your relationship strengthens, the bonds with others will become stronger too. Many will experience a feeling of contentment as everyone around you reciprocates your love.
If You Are Getting Married in MARCH 2017:
Relationship between spouses: Don't let the small stuff detract you from the joy and excitement of this fabulous new phase. Rather than being overwhelmed, focus on all the positive changes taking place around you. Go with the flow as both partners jointly make important decisions for a better future. Any challenges are merely passing phases to usher in happier and more fulfilling times.
Relationship with in-laws: Make an effort to bond with your in-laws as you start a new phase with your partner. What you do now and how you relate with them will take your relationship a long way. Certain incidents can be amicably discussed in a respectful and dignified manner. Focus on what you think needs to be done. Just as you extend yourself to them, you will also get their support and trust whenever you need it in the future.
Overall:  Let nothing hold you back as you connect with others on a positive and an emotional plane. Both partners will eventually come to understand and respect each other. Be prepared to have a busy social life. Partners will find themselves surrounded by extended family, friends and associates. They may also get opportunities to interact with people from different walks of life. People may tend to look up to you and believe you to be influential as well. Enjoy the attention that you get!
Latest posts by PT Reporter
(see all)