On 8th November evening, while I was enjoying my kulcha paratha at a Dhaba in Chandigarh, I noticed something wasn't normal. Few diners had trouble swallowing their food and others had forgotten to chew! After my hearty meal, as I walked up to the cashier to settle my bill with a Rs.1,000 note, I still vividly remember his expression – it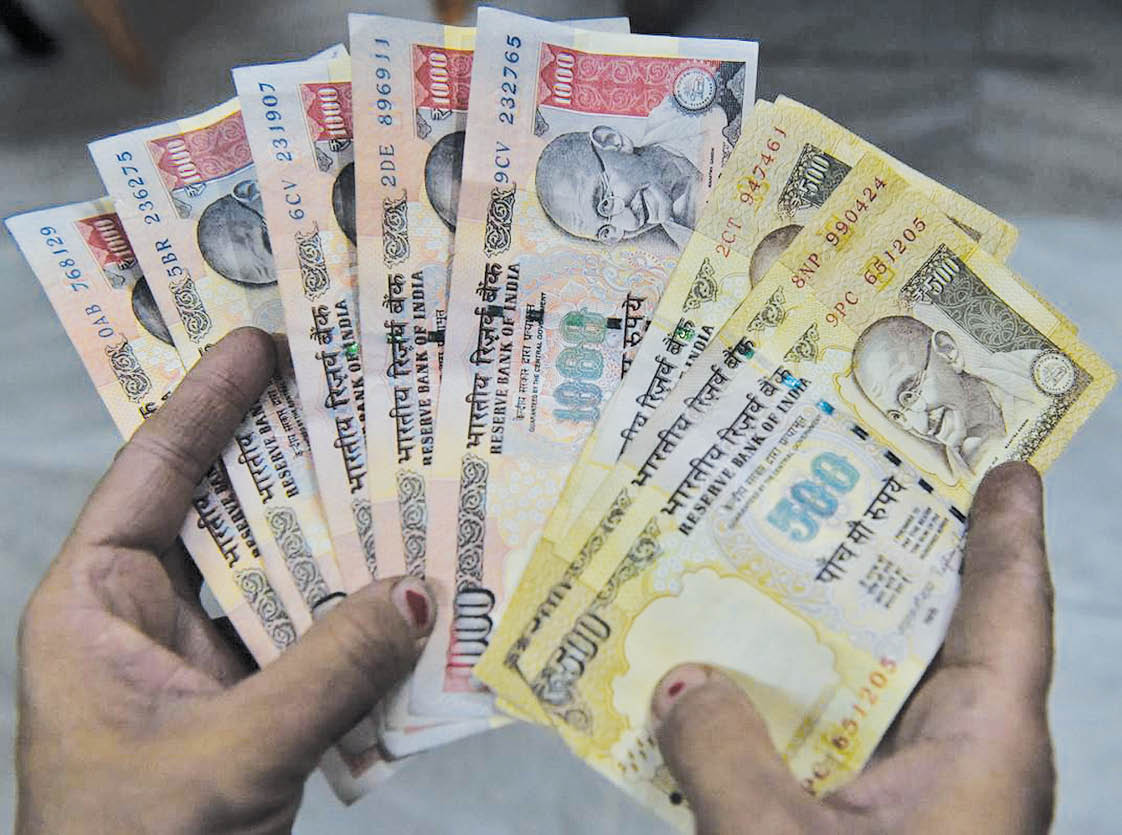 was as if I asked him for his kidneys! He pointed to the TV. I watched, realising things will never be the same again. In a characteristically swift move, PM Narendra Modi informed the nation that the government was demonetising Rs.500 and Rs.1,000 notes. That evening, I felt rewarded for being an honest tax payer. The death of black money hoarding, large scale corruption, terrorism funding and fake notes happened in a jhatka. It may not be a long-term solution, but certainly a great beginning! There will be short term hiccups – in the first few weeks, there's been discomfort for the common man creating panic on the streets. But that will be history once the liquidity imbalance is addressed. It's time to sit back and comprehend the long-term perspective.
Benefits:
The IMF has applauded the PM's efforts to fight corruption through demonetization. Whether this move addresses the issue of black money remains to be seen. However, it will surely eliminate the hordes of cash that Indians love to stack. Usage of too much cash distorts the economy's health – to that extent this move will help. Also, we see expect a potential global re-rating for India, as it has slipped on tax compliance and black economy for decades.
For the bigger picture, demonetisation will help banks which are bleeding under stressed assets due to rising defaults, with a huge influx of liquid deposits. Huge stashes of cash – running into lakhs of crores will hit the banking system over the next 40-45 days and revive and strengthen the banking system, which is the backbone of any economy. Housing, which was unaffordable for the common man will be within reach over time as real estate prices will drop. Due to huge deposits, banks will reduce loan rates which will ultimately benefit the retail borrowers and improve consumption. Also, government tax revenue collection will hit the roof, incentivising the government to reduce taxes in the future and increase their spending on the economy's ailing infrastructure. Above all, inflation will certainly cool off and allow the common man to save more. Most importantly, the disparity of wealth between the poor and the very rich will certainly narrow down.
Having said this, in the short term there will be log-jams in economic activity which may impact consumption transactions significantly. Small businesses and other segments are likely to be hit where transactions are in cash. But in the long-term, India has never looked better and brighter.
We the janta, as a habit, have incessant opinions about everything – we had issues when congress did nothing on corruption, now we have concerns when the current government is doing something against corruption! We have issues with lack of social security and poor infrastructure and yet only 1% of the population pays income tax! If we can give 50 years to the opposition to run our country, then there should be no reason to complain when PM Modi demands for just 50 days or even the whole term for the result to begin fructifying. This is a litmus test to witness one of the biggest reforms of our lifetime – see the jugaad system being shaken. I certainly see light at the end of the tunnel.
Latest posts by Mehran Felfali
(see all)