Farah Kasad from Vasai, was always inclined towards baking and making chocolates. She finally heeded the call of entrepreneurship and now provides a much-acclaimed fare of both under the title, 'Farah's Handmade Chocolates'. PT Special Correspondent Delaveen Tarapore interacts with Farah in an endeavour to promote the spirit of entrepreneurship.
.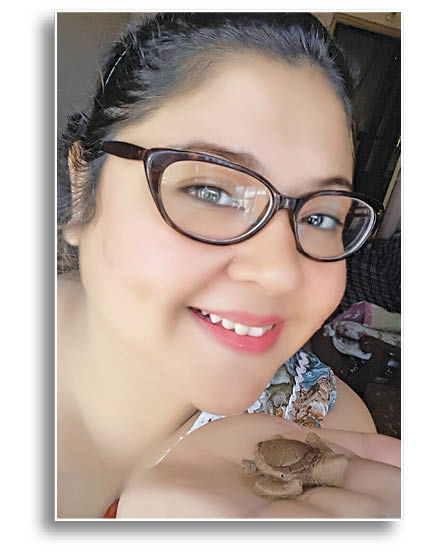 PT: How did you get into chocolate-making?
Farah: I started making chocolates a few years ago after quitting my corporate job as I always wanted to be self-employed and pursue my passion for chocolate-making and baking. When I had my first baby I knew the time was perfect to do just that! I'd get motivated reading successful life stories of inspirational people who made it from rags to riches. And I hope to reach even greater heights of success now!
.
PT: Tell us about your product?
Farah: My products are fresh – there are no chemicals or any kind of artificial flavourings or colors used. We provide fresh catering for all orders and deliver our products within Mumbai and outside via courier. I offer a wide variety of chocolates and even make sugar free chocolates for a very affordable price. My USP is that my chocolates taste exceptional but are priced very affordably. I also make customized chocolates for all occasions along with customized gift boxes. A few of my fun chocolate varieties include Strawberry jelly filling in white chocolate, Roasted almonds, Fruit and nut chocolate disks, Caramel filling, Nutella filling, Blueberry jelly in white chocolate, Bitter chocolate, Choco chip chocolate, Choco cup cakes (made of only chocolate no cake), Ganache truffles, Rum and raisin flavoured with orange peel Ganache truffles, Sugar free chocolates, Roasted almonds, Walnuts, Wrapped up dates, homemade healthy energy bars, Brownies, Customised chocolate gift boxes, Chocolate bouquet, Chocolate in bowls, Chocolate in mug. My customers' favourite especially for winter season are my Vasanu truffles.
.
PT: What's in store in the future?
Farah: I believe that one should never give up on your dreams – work till you succeed and then strive to maintain your success. In the future, I would like to open a chocolate boutique with baked goodies too like cakes, cupcakes, brownies and more. I intend helping other women like me who are at home and looking for a financially independent life by getting them to join me in my business so that we can benefit by helping each other.
.
PT: What would you like to share as an entrepreneur?
Farah: I'd like to encourage all those who are striving hard to set up their businesses just like me, never let go of your dreams. Work towards fulfilling them no matter what. We live just once – you might fall in the beginning, but if you still keep pursuing it you will definitely get a chance to rise up and become a winner. I would like to thank Parsi Times for giving new entrepreneurs like us a platform for showing our talents and helping us
succeed.
.
For details check out 'Farah's Handmade Chocolates' on facebook or contact on 7506439448 / 9665867444 .

PT readers get an exclusive 15% Discount on all products, on producing this cut-out.
Are you an entrepreneur looking for the proverbial push too?

If so, write in to us at editor@parsi-times.com and we would be happy to promote your business!
Latest posts by PT Reporter
(see all)