One can't escape falling in love with the distinct French flavor of Pondicherry (or Puducherry) amidst its French quarters – amongst the many tree-lined streets which still retain French names, mustard-colored colonial villas and chic boutiques, villas in French architectural styles, and the buildings which are typically colonial with long compounds and stately walls. You will see signboards and menus in French, policemen with red Kepis (caps), the massive French Consulate-General and the Hotel de Ville. Some residents possess French passports because while leaving Indian shores in 1954, the French gave the residents a choice to either remain French or become Indian citizens.
Pondicherry has a problem of coastal erosions, the city is protected against the sea by a 2 km long seawall which was first completed by the French in 1735. This seawall is protected from the waves by granite boulders which are reinforced every year to stop erosion.
French cultural places which make for interesting visits include the French Institute of Pondicherry, the Puducherry Centre of the Ecole Francaise d'Extreme-Orient and French-medium school Lycee Francais de Pondichery run by the French Minister of National Education. The French East India Company which came here in 1674 and relinquished it in the 1950s divided the town into two sections – the French Quarter called Ville Blanche or 'White Town' and the Indian quarter Ville Noire or 'Black Town'. The latter also comprises houses lined with verandas, large doors and grilles – again a French influence.
Tourists usually come to Puducherry for a beach holiday – the most popular beaches are Promenade Beach (or Rocky Beach), Auroville Beach and Serenity Beach. Promenade Beach is about 1.5kms long and serves as a good family picnic spot; Auroville Beach is quiet, shallow and good for swimming, with its beach covered with coloured shells; and Serenity Beach has sparkling waters with long stretches of sand.
Heritage buildings and monuments around the Promenade Beach include the Children's Park and Dupleix Statue, Gandhi statue, Nehru Statue, Le Café, French War Memorial, 19th Century Light House, Bharathi Park, Governors Palace, Romain Rolland Library, the Legislative Assembly, Pondicherry Museum and the French Institute of Pondicherry.
Puducherry will tempt you with a range of cuisines – from French, Indian and Italian to Mexican, Thai and Chinese. Try out the unique Indo-French cuisine too, which will give you a taste of Puducherry's colonial influences. Apart from this, there are a number of bakeries and fast food restaurants to choose from. There are some Vietnamese cafes too. The sea-food is excellent! When you've had enough of the sea and food, take a tour of the rest of the town. Alcohol is cheap and if you are looking for an evening out, the clubs and lounges have a Saturday DJ night.
One place that cannot be missed in Puducherry is the Sri Aurobindo Ashram – Auroville (the City of Dawn). It is an 'experimental' universal town where global tourists come to experience the peace. Its activities were largely carried out under the guidance of The Mother, a Paris-born painter-musician and Aurobindo's close associate from 1920 till his death in 1950.
Apart from this, do visit the large number of old and large churches, most of which were built in the 18th and 19th centuries. A visit to the Botanical Gardens, boating on the quiet backwaters, and visits to about 350 temples (if you want to) are interesting pastimes. You could also take time out to see the Bharathi and Bharathidasan Memorial museums, Maison Ananda Rangapillai – a beautiful house built in the Indian and French styles, the Raj Niwas, and JIPMER (the Jawaharlal Institute of Post-Graduate Medical Education and Research).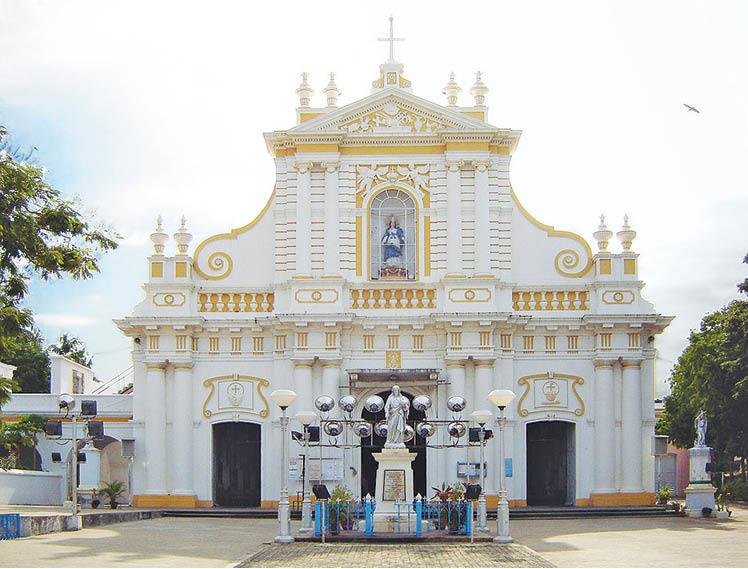 Latest posts by Preeti Eric Patel
(see all)