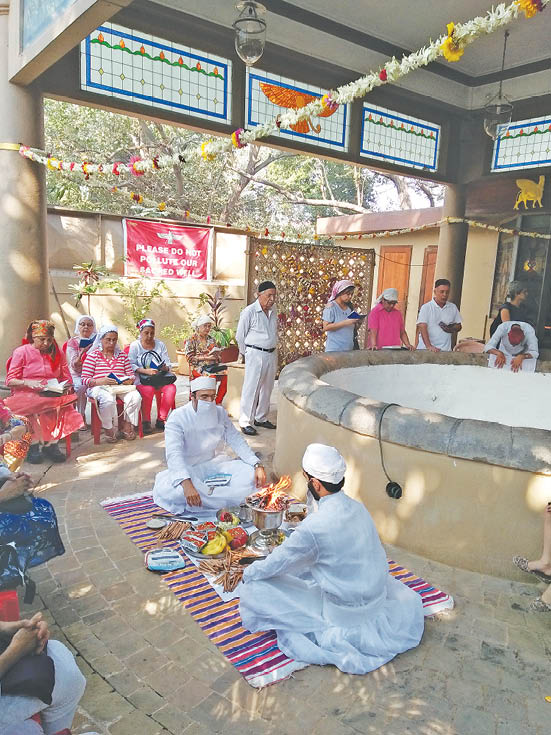 The dynamic members of Xtremely Young Zoroastrians (XYZ) lived up to the spirit of Christmas by celebrating Christmas with the less fortunate, as a part of the 'Make a Difference' campaign. Members of Cyrus' Superstars and Tehmurasp's Titans entertained senior citizens at Parekh Dharamshala with carols and housie along with snacks, while Daraius' Daredevils set up games stalls during the 'Cusrow Baug X'mas Fair' and raised Rs. 6,000/- which they donated to St. Jude's Child Care Trust and Aseema Charitable Trust. Rustom's Rockstars gave gifts to street children at Bandra and also celebrated the festive mood with the Mumbai Police. The members of Jamshed's Giants spent Christmas morning playing games and singing carols with the children of Ahura Support at Masina Hospital.
Going a step forward, children from Homai's Heroes visited Tata Memorial Hospital and distributed gifts along with blankets and toys to the families of the patients who stay on the footpaths. On 28th December 2016, the members of Behram's Battalion organised a Christmas party at BJ Home, Dadar and donated XYZ Stationery Pouches to residents and street children.
XYZ thanks all its members, parents, volunteers and donors who contributed monetarily and brought gifts at the Bhikha Behram Kua for enabling the celebration of X'mas in its true spirit, making Christmas merrier for over one thousand people!
You too can make a difference and support XYZ Foundation for various activities and if you know any children between the ages of 5 and 15 years, tell them about being a part of XYZ and register on www.xyzfoundation.net
Latest posts by PT Reporter
(see all)