Leading Interior Designer, Turnkey Specialist, Contractor and owner of M Daruwalla and Son,Hormuzd Daruwalla talks to Parsi Times readers about dealing with the age-old habit of Clutter and providing professional solutions for the same.
.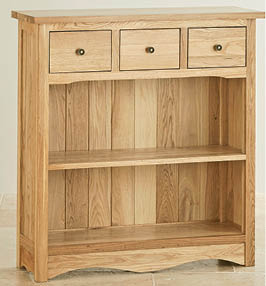 Clutter is an issue in a lot of households – not because we like the sight, but more so because we live in times where our wants far exceed our needs, and, by the grace of God, we are fortunately in a position, to fulfil both! And with the convenience that online shopping offers, it becomes nearly impossible to miss out those seductive opportunities! So, we start hoarding, and as time goes by, we end up converting our living places turned into clutter-bases!
We know we need to cut the clutter but everytime we dive into the debris, we surface confused and unwilling to let go. We need to understand that cutting clutter is more of a change in lifestyle than a space problem. So if you don't need it (as opposed to want it), DON'T BUY IT! But life ain't as simple as that, so here are a few solutions you could look at to deal with the clutter-menace: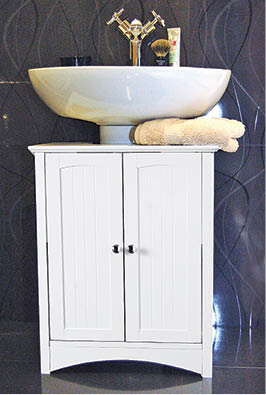 Niches: The most commonly cluttered area in the house is the bathroom – with bottles, tubes and more bottles lying on the counter and scattered. The easiest thing is to make a niche in the wall, covered or open. It will add a nice look to the bathroom and the bottles will be stacked neatly. The space under the basin is also an option – constructing shutters and drawers below the basin will provide you greater storage space. Your laundry basket can also be neatly hidden there.
Storage Units Depths: The depth and location of storage units needs to be well thought out, in terms of size and placement, so do give it a good thought. Most storage units measure 15 to 18 inches. Avoid making 24-inch-deep storage units. Except for you main wardrobe, no other storage unit should be deeper than 15 to 18 inches. Storage units make your room look larger and more spacious.
Open Or Closed: Open shelves or shutters is always a dilemma. Closed storage keeps the clutter hidden but open shelves provide a lighter feel to the space. You can go with shutters with lighter colours above eye level or back painted glass as well. This will give a nice colour to the unit, much better than having a bulky wooden look.
Sliders: There's storage space and then there's effective utilization of storage space. Adding drawers and pull-out trays provide you with greater usable storage, than just shelves. Use full extension channels that give you numerous options of use in a drawer. Sliding trays better alternative to shelves.
Creating Visual Illusions Of Space: The most common mistake people make is constructing floor-to-ceiling wardrobes or those that touch the ceiling. It is preferable to leave some gap between the ceiling and top of the wardrobe as this provides a sense of spaciousness to the room visually. Design storage units with minimum heights and always give more length to the storage unit then height. Keep the ratio of a storage unit around 1.75 to 2 (i.e. Length: Breadth = 1.75 : 2).
Latest posts by PT Reporter
(see all)