One of Mumbai's most progressive student movements, 'ECHO 2017', commenced on 4th April, 2017, amidst much enthusiasm, at the Indian School of Management and Entrepreneurship (ISME). The four day educational bonanza, held with the aim of bridging the educational disparity between public and private sector schools in India, will hold its finale on Saturday, April 8th, at the KC College Auditorium from 4:00 pm to 6:00 pm. Parsi Times is proud to support and promote ECHO as its media-partner. 
ECHO 2017 has 270 municipal school students and 120 private college students, across the city of Mumbai, coming together for the most transformative experience of their lives through numerous holistic personality development activities. Esteemed speakers participate to explain various concepts to children including college registration process, health and hygiene, technology today, gender sensitisation, financial literacy, etc. Echo has been successful in empowering an increasing number of students to complete their much-needed college graduation degrees. By changing one life at a time, ECHO aims to create and revolutionize a monumental and sustainable change in India.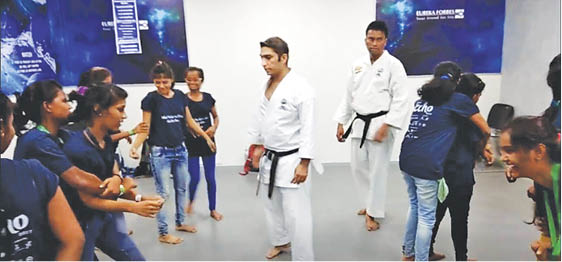 ECHO is spearheaded by Freyaz Shroff, Founder of KurNiv, and member of the Rotary Club of Bombay, who firmly believes that every child has the right to education. However, in keeping with the low rate of secondary education in India and seeing many children deprived of this basic right, Freyaz started ECHO in 2015, to ensure quality holistic development to all Indian children.  ECHO is an initiative by the Rotary Club of Bombay and Rotaract Club of HR College in partnership with Rotary District 3141 and the Rotaract District 3141. Freyaz Shroff leads the program and various esteemed industrialists, educationists and prominent community members support Echo with their active participation and monetary assistance. Both organizations strive to bring a change in the lives of the underprivileged kids and impact their learning processes.
Latest posts by PT Reporter
(see all)