PT Push endeavours to promote the spirit of entrepreneurship and is dedicated to furthering the cause of all in our community who wish to share their efforts with our readers, and look to gain your support for their entrepreneurial ventures.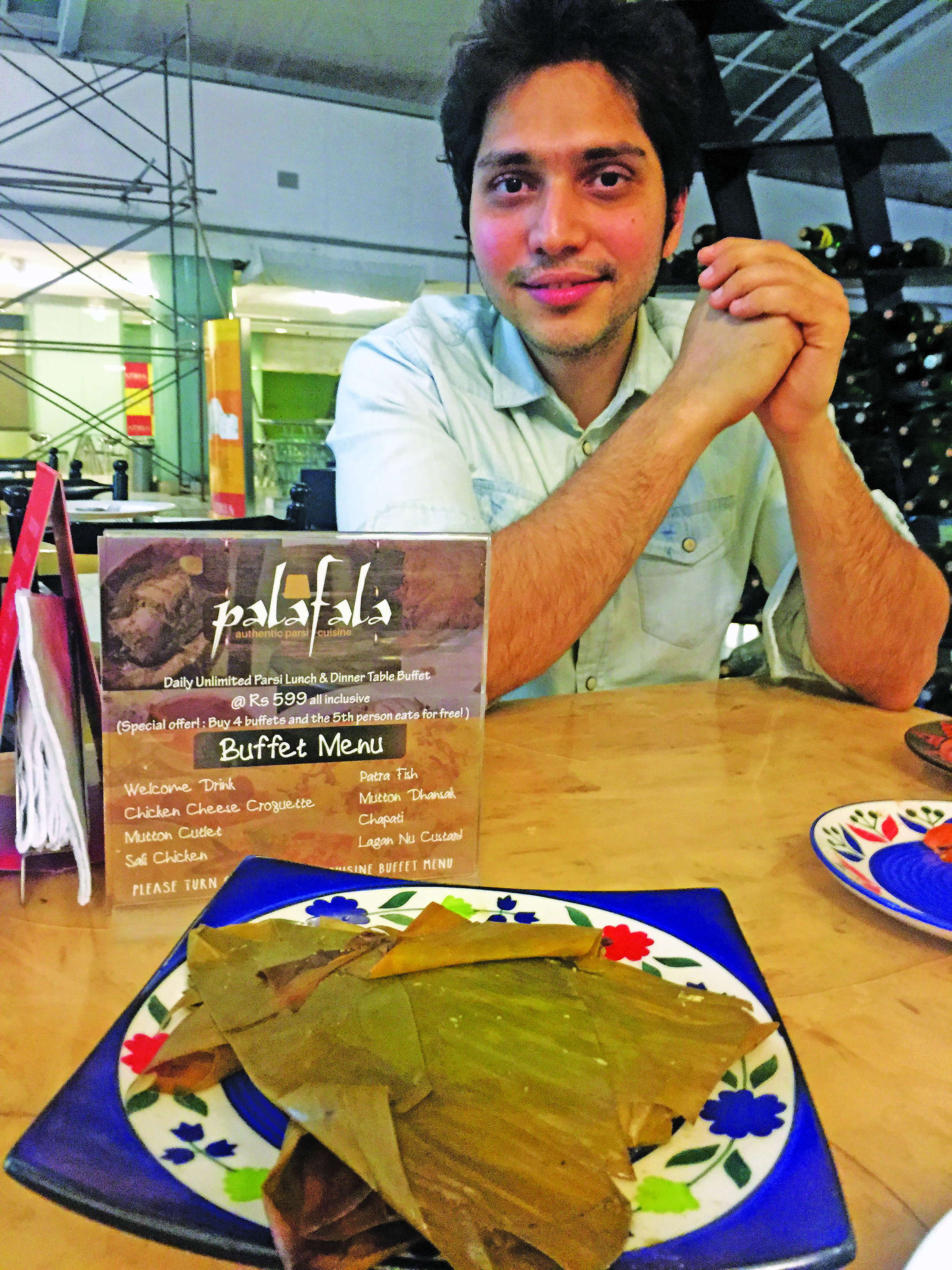 In keeping with PT's commitment to encouraging our community's youth towards entrepreneurship, PT's Asst. Editor, Delaveen Tarapore catches up with Marzy Parakh, who quit a career in the Finance industry to set up Marzy Hospitality, and discusses his latest entrepreneurial venture, 'The Bombay Haveli' (TBH), a vegetarian restaurant, which has been receiving rave reviews…
PT: Tell us about 'The Bombay Haveli'.
Marzy: The concept is to serve authentic regional favourites that would appeal to people from across all generations. The menu ranges from authentic Marwadi delicacies such as Dal Bati Churma to undiscovered, pure vegetarian Parsi wedding food to modern day Lebanese and Italian cuisine. The lack of restaurants serving authentic regional cuisine as well as modern day continental and Indian cuisine under the same roof will be a major attraction for people to visit The Bombay Haveli. Every family or large group usually has people across various age groups and different culinary preferences and someone ends up having to compromise, since most restaurants usually offer cuisines appealing to a certain generation of people. TBH boasts of serving cuisines that appeal to 3 generations, which is one of our biggest USPs.
PT: You mentioned that TBH is associated with a bigger cause…
Marzy: That's true, there is a bigger cause associated with TBH. I'm associated with the cause of disability and it was always my dream to associate the cause with my day to day business! Therefore the restaurant will try to make a significant contribution to society by creating a first of its kind platform for those with physical disabilities to showcase their culinary skills. The aim is to have those with physical disabilities prepare a few items within the restaurant premise which then get sampled by restaurant guests while a tent card is placed on each table displaying contact information about the disabled chefs in order to initiate a direct demand chain for their products and for restaurant patrons to contact disabled chefs directly in future to make them self-sufficient. A significant part of restaurant profits (Over 30%) get ploughed back towards medical and educational support and other social causes. TBH will set never seen before standards of vegetarian cuisine and social responsibility in the restaurant industry
PT: Why did you opt for an all-vegetarian restaurant?
Marzy: The decision to be all vegetarian and partly vegan is purely moral and in line with our goal to create benchmarks of social responsibility.
PT: Tell us about the unique interiors of TBH.
Marzy: The interiors are handicap-friendly as well as senior citizen-friendly. Since the restaurant has an upstairs section we fitted in a mini-staircase lift within the premise for our elderly or differently abled patrons. The interiors depict a well-lit modern day haveli with references from olden times' Rajasthani havelis, with murals depicting those – it's a mix of comfortable chair and sofa seating.
PT: What is your brand USP?
Marzy: The brand USP is a never been done before regional menu comprising authentic Gujarati, Marwadi and Parsi cuisine as well as modern day Indian and Continental cuisine. Since I also run another Parsi establishment Pala Fala, I've incorporated and vegetarianised several dishes from that menu like Patra Paneer (instead of fish); Sali Paneer (instead of botis) and the Dhan Dal Potato (instead of fish). Veg Parsi food is extremely unique. Most restaurants that serve vegetarian Parsi food limit to just Veg Dhansak.
Latest posts by Delaveen Tarapore
(see all)