"We Are Proud of Our Parsis, Will Ensure No Religious Structures Or Sentiments Are Hurt," assures CM Fadnavis.
On Thursday, November 9, 2017, at 8:30 pm, two of our Community's foremost religious leaders and Vada Dasturjis, Firoze Kotwal and Khurshed Dastoor, met with the Maharashtra Chief Minister, Devendra Fadnavis at his bungalow, 'Varsha' to discuss the Community's concerns about the potential structural and religious threats posed by the ongoing Metro 3 Rail alignment. Also present at the meeting were Mumbai Metro Rail Corporation Ltd (MMRCL) Chief – Ashwini Bhide, Mumbai BJP Chief – Ashish Shelar, Manek Davar and MMRCL Structural Engineer – Gupta.
There has been much unrest and debate in the community about the Metro 3 alignment issue, routed Colaba-Bandra-Seepz, which could potentially affect three of our holy structures – as passes under/close to – the H B Wadia Atash Behram (on Princess Street); the Anjuman Atash Behram (near Marine Lines Station), and the Bhikha Behram well affecting the water table. A good section of the Community has been unnerved and incensed at the prospect of the tunnel passing under the sanctum sanctorum and wells inside the Atash Behrams.
The meeting, which lasted for over an hour, resulted in an outcome that should hopefully put our Community's fears and agitations to rest. Speaking to Parsi Times, Vada Dasturji Firoze Kotwal said, "I expressed all the concerns on behalf of our community and I'm glad to say that all three issues I raised were addressed to the satisfaction of the required safe-keeping of our holy places. I first spoke about the structural threat to our Atash Behrams and I am now convinced that no such threat exists as the digging will take place way under the ground across the Azad Maidan area and our structures will not at all be affected. I also spoke about the water table drying up in our wells in the Atash Behrams as well as the Bhikha Behram well, and spoke about the need for free flowing water in our religious rituals – here too I saw that the soil under the wells remains untouched and it is only the stone, far deeper under the soil, that will be drilled into, thus in no way affecting our wells or the water tables. Thirdly, I spoke of the tunnel running under our keblas (sanctum sanctorum) and I saw the maps and I would like to put our community's concerns to rest as no tunnel is passing under our keblas." Earlier Vada Dasturjis Firoze Kotwal and Kaikhushroo Jamasp Asa, of the Anjuman Atash Behram, had co-signed a letter addressed to PM Narendra Modi urging him to realign the upcoming Metro III rail route saying it threatens the structural and religious sanctity of our holy places.
"The Chief Minister Shri Devendra Fadnavis has himself assured us that none of our holy structures will be damaged and that he will personally be monitoring the situation. In his own words he said for our community, 'We are very proud of our Parsis. Parsis are a peace-loving community and we will never allow anything to disturb or disrespect their sentiments.' On behalf of our community, I told him, when we landed in India, our forefathers made the promise, 'Hame Hindustan Ra Yar Baashim' translated (we will be friends of India forever) and have since worked towards the progress of India and making the nation proud," added Dasturji Kotwal.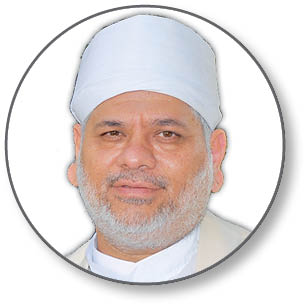 Vada Dasturji Khushed told Parsi Times, "I am grateful to the Chief Minister for meeting with us and patiently helping us undo our concerns and apprehensions. He has been most supportive and spoken highly about our Community and assured us that he will not let any harm fall upon our structures and that he has utmost regard for our race, our religion and our religious sentiments. I am truly happy that Dasturji Kotwal came along for this meeting as he was able to address first-hand all concerns regarding structural/ religious sanctity and he is now at peace, having seen the truth himself, and will no longer be misinformed about the truth."
"I am glad I accompanied Dasturji Khurshed this time around as now I am relieved with what is going on and I can confidently tell our community members that there is absolutely no reason to panic or be concerned about the sanctity of our places of worship – structurally or religiously. I appreciate Dasturji Khurshed for being my staunch supporter through the meeting and also for helping to place the truth in front of the Community. There are a few people who have been going on spreading false news and fooling and scaring our innocent community members – these are people who have their own self-interests in mind and they gain when they cause a rift in the community. As always, I will stay dedicated to my dharam and my community and I want to request the whole community to unite as one and not be divided and debate about a non-issue anymore," said
Dasturji Kotwal.
"Even earlier, there was an unnecessary brouhaha about the Udvada Anjuman Land case where I had personally taken objection against the developers because that construction was, in fact, violating the religious sanctity of the Iranshah structure – as the septic tanks, which were to be built at the soil level, would have adulterated the water table of the well, unlike the Metro 3 line, where the construction is over 40 feet under the rock. Also, I put forth my objections in Udvada, as soon as I got to know of the construction plans, not after everything was okayed – as has been in the Metro 3 case," informed Vada Dasturji Khurshed Dastoor.
Speaking about the unnecessary criticism heaped on him over the past weeks, Vada Dasturji Khurshed Dastoor added, "As I've mentioned in the past, I do not get deterred by miscreants and my experience has taught me that the truth will always prevail so these unnecessary noise-mongers of the Community do not affect me at all. I am here to serve Iranshah and my Community. My faith and confidence in my Iranshah and His faith in having chosen me to serve Him and our blessed community, is all the support I need to continue doing the work I'm meant to do."
In keeping with the success of the discussions, even Mumbai BJP Chief, Ashish Shelar tweeted about the meeting thanking Fadnavis and our Parsi community for coming together and finding a solution.
Here's hoping that our Community will finally breathe a sigh of relief, in keeping with the facts and multiple assurances from all those who are at the helm of affairs and not swayed by false rumours and misinformation.
Latest posts by Anahita Subedar
(see all)