NCPA will host its first International Jazz Festival with a medley of internationally renowned musicians from November 24th to 26th, 2017. Performances for the Fest kick off with the band 'Latination' (Latin and Jazz music); followed by the The Kevin Davy Quintet who will perform music composed by Miles Davis. Fans of Ella Fitzgerald are in for a treat as the concert will also consist of a narrative journey with Simona Molinari performing the songs that marked the career of Fitzgerald as well as showcasing key anecdotes from Ella's private life. The finale comprises the great Greg Banaszak Quintet celebrating the music of jazz greats like Ellington, Colltrane, Davis, Hancock and more – a classy tribute to these jazz icons.
NCPA's General Manager – International Music, the vivacious Farrahnaz Irani, says, "For the first time, audiences will enjoy a series of acclaimed Jazz bands and soloists from India and abroad in a varied and interesting format, combining experimental styles with familiar jazz standards and new compositions with others by the masters. We hope to set the ball rolling and continue to attract the best talent in this field so that audiences get an opportunity to enjoy top-notch music and jazz"
The highlight of the Jazz Festival will be the finale – a Jam Session where most participants in the festival, especially the soloists, will be on stage together to perform well known jazz pieces as one band, and improvised solos that will be performed by each of the maestros. Jazz lovers just can't miss this!!!
.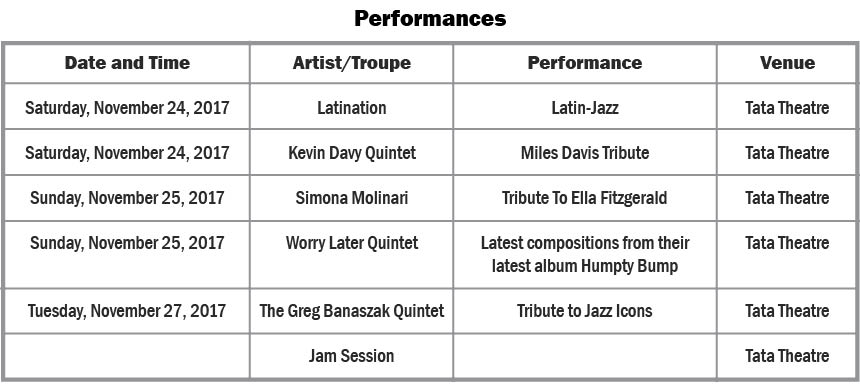 Latest posts by PT Reporter
(see all)