.
On the eve of 10th November, 2017, the Parsi/Irani Zoroastrian Community's glitterati came together at the Garware Club in South Bombay, to celebrate the Zoroastrian Achievers Awards Nite 2017 (ZAAN 2017), presented by the Zoroastrian Trust Funds Of India (ZTFI), with the aim of recognizing and honouring the outstanding achievements of Parsi/Irani Zoroastrians, who make a difference with their achievements and keep our Zoroastrian flag flying high! Marking its second chapter in 2017, ZAAN is the flagship event of the ZTFI, spearheaded by ZTFI's dynamic Trustee, Yasmin Mistry along with co-Trustees, Chairperson Maneck Engineer, Zeree Jehangirji, Kersi Randeria and Xerxes Master. The difficult task of selecting the winners was taken on by the accomplished ZAAN 2017 jury comprising Homai Daruwala, Burjis Desai and Sam Balsara – all greats in their own right!
Looking stunning on the occasion, Yasmin Mistry said, "I believe every achievement makes a difference, and no achiever should go unnoticed. And tonight, we have gathered amidst august company, to celebrate the achievements and the success of some of the foremost members of our community, but most importantly, to felicitate our achievers!"
With Chief Guest Nadir Godrej, and co-hosted graciously by Vistasp Gotla and Hormazd Daruwala, ZAAN 2017, like its premiere chapter in 2016, turned out to be the Parsi calender's 'social event of the year', leaving all the attendees with a night to remember for a long time. In addition to being graced by the Who's Who of the Community, ZAAN 2017 was the sophisticated amalgam of community pride, prestigious felicitations, classy entertainment and great food – in true Bawa style!
ZTFI Trustee and Joint MD at Master Group of Companies, Xerxes Master, opened the event with a welcome address, praising the Community and the achievers and sharing his fulfilling experiences as a Trustee with the Zoroastrian Trust Funds of India, which is now in its successful ninth year, having come a long way and making a huge difference in the lives of thousands of our underprivileged Community's members. This was followed by a well-documented short film on ZTFI's numerous self-motivated and untiring efforts towards community-service – including providing monthly rations for sustenance, catering to various senior citizens' needs, numerous youth programs, etc. – thereby living up to its mission statement, 'Community First'.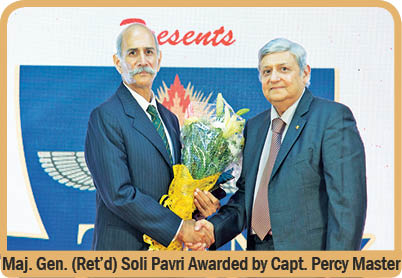 Before heading into the awards ceremony, singer Pashmina Chindi wowed the audiences. The felicitations started with Diana Marfatia being awarded the ZAAN 2017 for 'Outstanding Zoroastrian in the field of Education' by Yezdi Bhagwagar, CA and Director of YK Bhagwagar and Co. and a core Committee member of ZTFI; followed by Kyra Shroff being awarded in the field of Sports by none other than cricketing legend, Nari Contractor, and the next felicitation belonged to Dr. Firuza Parikh for her matchless contributions to the field of Medicine. A total of seventeen awards were presented to distinguished community members for adding to the proverbial feather in our Community's cap – including Bachi Karkaria, Dr. Pirojshaw Sarkari, Mickey Mehta, Kainaz Messman, Maj. Gen (Retd) Soli Pavri, amongst other prestigious achievers. (refer to Pg.13 for the complete Awards table). This year, ZTFI instated three new recognition awards for Outstanding Contribution To The Community, felicitating Vada Dasturji Khurshed Dastoor, WZO Trust and Parsi Times.
Chief Guest Nadir Godrej was felicitated by Yasmin Mistry, and in his unique style, Nadir Godrej regaled everyone with a poem he wrote especially for the occasion – his much-looked-forward-to, signature style of address! What marked the highlight of the evening was the ZAAN 2017 Lifetime Achievement Award presented to the veteran of Parsi theatre and actor, Dinyar Contractor, by Nadir Godrej. Thanking all for the standing ovation, Dinyar Contractor, as always, effortlessly had the audience giggling away at his tongue-in-cheek humour and much-loved jovial disposition.
Numerous entertainment acts kept the audiences entertained to the max, with the Community's favourite, 'aapro Elvis', Hormaz Ragina, taking the stage and getting one and all to their feet and dancing to his melodious voice and upbeat performance. Stand-up comic, Kajol Srinivasan, had everyone in splits with her witty brand of humour, and singer Cyrus Dubash got the audience swooning over his velvet voice adding to his soulful songs.
After all the awardees were felicitated, Yasmin Mistry delivered the vote of thanks (Pg.14) and everyone rose in honour of the National Anthem, before proceeding for a sumptuous dinner spread and merry intermingling over great food and drinks and great company!
---
ZAAN 2017 Poetic Address By Nadir Godrej
When our homeland was invaded,
Our existence could have faded;
But some brave souls then chose to flee,
A few of them then crossed the sea
And landed on the Indian coast.
We Parsis often like to boast
Of our Indian arrival myth;
Historians might quibble with
The accuracy of this story,
But we still bask in its glory!
We can argue with the letter,
In spirit the tale couldn't be better!
And indeed people of our ilk
Have blended like sugar in the milk –
Sweetening, not over-flowing,
Our numbers are no longer growing.
Though Jiyo Parsi does its bit,
We can't yet claim it is a hit.
'In numbers they are beyond contempt',
And nobody could ever attempt
To express this view better,
And ill quote Gandhi to the letter,
'In contribution, beyond compare'.
We agree that this is fair,
And the obvious solution
Is to recognise our contribution,
And this is what will be seen
At ZAAN 2017!
Alas! Last time I was away,
But delighted to be here today!
This event was scheduled early this year,
But had to be postponed I fear..
The De-mon demon caused turmoil,
We all agree we need to foil
The Black Money menace very fast,
But I'm afraid that it might last.
We went through a lot of pain,
Let's hope that in time we gain…
It's already been a year,
We see the early signs of cheer!
And Yasmin felt this was the time
And I'd like to thank her in my rhyme,
I fervently hope ZTFI
Will always sincerely try
To help those that are in need,
And with our help they will succeed!
I congratulate all on their award,
Indeed, I'm honoured and I'm awed…
And even if our numbers fall,
Let's always strive to stand tall!
---
The ZAAN 2017 awarded Seventeen Achievers from our Community, introducing Three new Recognition Awards for Outstanding Contribution To The Community, as under:
---
.

.
.
.
.
.
.
.
.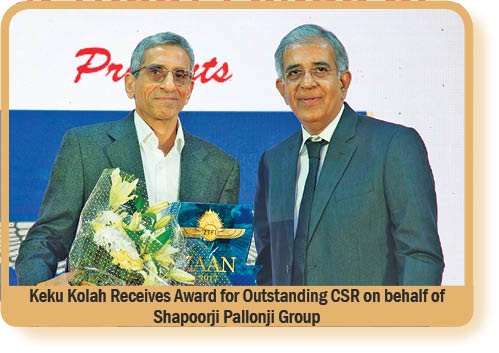 .

.
.
.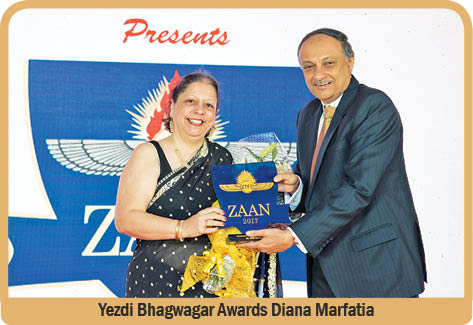 .
.
.
.
---
.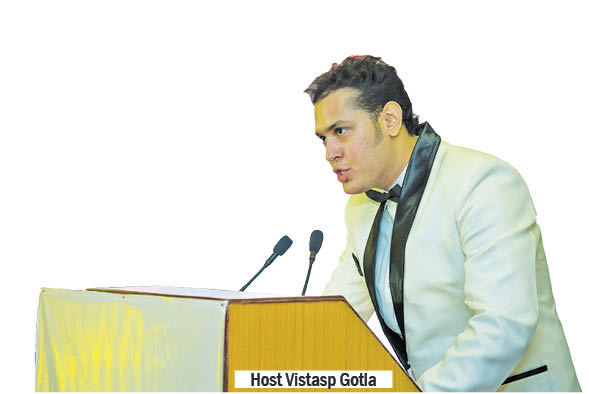 .
.
.
.
.
.
.
---
The fabulous, star-studded night came to a close with the gracious Yasmin Mistry putting out a vote of thanks, "Having found the quality of our winners tonight, I'm absolutely delighted to note that this is just the beginning of our journey of recognising achievers of this generation. Though ZAAN is committed to ensure that all our deserving brethren receive the accolades they rightfully merit, it is the very fact – that even today our community is teeming with achievers – that makes all of us proud – proud to be Parsi/Irani Zoroastrians, and proud that there are so many achievers even today. This is the reason why India looks upon our small community with so much love, so much affection and so much pride!
I wish to thank our jury for the daunting task that they accomplished to perfection in selecting our galaxy of achievers tonight. I also thank our wonderful sponsors who helped shape the destiny of the ZAAN Awards with their support – our title sponsors, Godrej and our co-sponsors Zoroastrian Bank and Mahendra Logistics. A special thanks to my fellow Trustees at ZTFI, for their unstinted support, to my ZTFI core team and volunteers. I convey our heartfelt gratitude to the various well-wishers and to so many people behind the scenes, who have also helped make this night a grand success! And last, but definitely not the least, a big thank you to all our generous ZTFI donors who make it possible for us to continue serving our Community."
.
---
Latest posts by PT Reporter
(see all)