Dr. Shilpa Desai is India's first renowned Health Psychologist. Her unique body of work revolves around mental conditioning of people through counselling & nutritional interventions. She is consultant Nutritionist for Portugal, Spain & the American Soccer Academy. She has been recipient of many global honors and awards including 'The Global Community Award" at France. Dr. Shilpa believes in The Right To Being Healthy and wishes you all a Healthy & Fit 2018. Dr. Shilpa has also been the winner of The Economic Times 'CHAMPIONS OF FITNESS 2017 – 2018'.
Most Parsees have either back pain or knee pain and most will suffer through the pain daily rather than go to the doctor for treatment until it is too late, out of fear. However, what if you had the option of being pain free and without any surgery or knee replacement being needed?
Today, we will talk about knee pain – both muscular and skeletal. The most revolutionary treatment is the 'Hakomed', which is totally non-invasive and is just relaxing while the electrodes pulse and do all the work. We are one of the first clinics to have this treatment.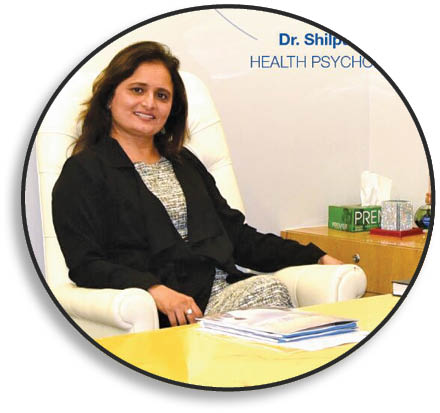 Another revolutionary treatment is 'Platelet Rich Plasma' (PRP) which is just a re-injection of your own blood that has been cured, and treats various painful conditions like osteoarthritis, Plantar fasciitis (heel pain), sports ligament injuries, frozen shoulder, tennis elbow ,wrist pain, tendinitis, rotator cuff injuries, etc. The treatment is simple – first the patient's blood is drawn and put into the PRP kit, which has zero contamination, during the whole process. The kit is introduced into the centrifuge with a revolution of 4000 rpm. Here the platelets and the plasma gets separated and within 15 minutes we can clearly see the buffy coat layer. The methodology used is state-of-the-art, using a high resolution centrifuge.
Normal blood has 6% platelets, but after centrifugation, the blood has a concentration of 94% platelets, which is a powerful cocktail having lots of cytokines and growth factors. When these are injected into the painful site, it helps in cell and tissue regeneration and accelerates the healing process and reducing pain. The high concentration of the platelets give 100% result and the process is done very quickly. There is minimal chance of any infections as the process is done through the strictest and most sterile conditions.
This treatment is extremely beneficial because it gives total pain relief and it is very easy and convenient. This is also a very cost effective procedure where there are no side effects since your own blood is used, and your own body develops cartilage and it is minimally invasive.  There are no artificial implants required and it is suitable for all age groups.
There may be a mild pain and burning sensation for the first 24 to 48 hours after which it totally subsides with mild analgesics and cold compresses. There is total mobility immediately and there is absolutely no need for any day care or admission in the clinic.
SBM also has excellent solutions for other painful conditions like back pain, joint pain, muscle spasms, plantar fasciitis and lumbar and cervical spondylosis. These are all treated with the latest decompression and other electrical therapies, by a team of highly trained professionals working under at World Trade Center and Juhu clinics.
Apart from Pain management SBM Healthcare conditions the total wellness of the patient – be it sport fitness, neuropathy management, rehabilitation services or any chronic conditions.
Box: 20% Special Discount for Parsi Times Readers
Latest posts by PT Reporter (see all)