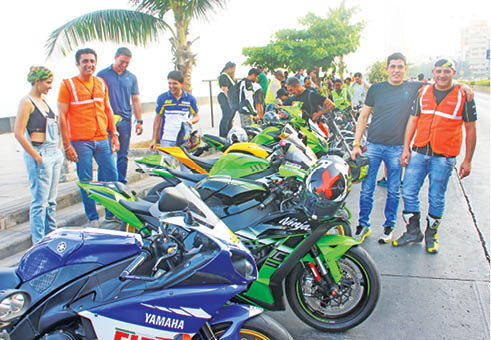 The morning of April 8, 2017 witnessed approximately 180 excited Parsi/Irani Zoroastrians atop their 150 two wheelers for a ride from Marine Drive to Bandra Reclamation, with the purpose of promoting road safety, as well as facilitating the networking and meeting of like-minded individuals. The event was an inclusive one, seeing participation from all forms of two-wheelers including scooters, classics to superbikes – all riding together with one mission. As the ride commenced, everybody settled to ride at their desired pace. Numerous women riders also participated in this ride.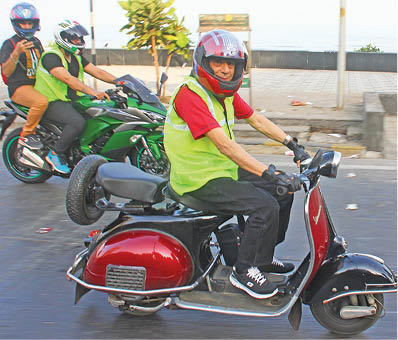 The ride culminated at Parsi Gymkhana, where Sr. Inspector Cyrus Irani felicitated Capt. Rohinton Ranji for riding his Honda Activa on a 4,800 km journey across South India. The token of appreciation came in the form of a helmet, emphasising the message of Safety First! Riders also enjoyed a sumptuous breakfast at Parsee Gym. Fluorescent reflective vests were also handed to riders to provide an extra element of night-time safety as regards visibility on road.
The core organizing team consisting of Mahiar Daver, Kaizad Mistry, Ariz Chinoy, Cyrus Langrana, Hamavand Shroff and Rony Vesuna did a good job to render the Ride a success and look forward to organise more such events in the future.
Latest posts by PT Reporter
(see all)