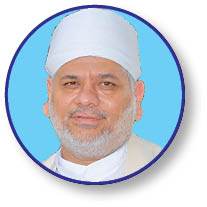 "With the Blessings of Ahuramazda and Iranshah I heartily congratulate your publication on the completion of 7 glorious years. As you celebrate the joys of today and the memories of yesterday I wish you greater success for tomorrow. May you commit yourselves to excel at guiding and providing significant and enlightening information and entertainment to our community, week after week for the years to come. As you proudly take a step into the 8th year I pray you witness many milestones, making your journey productive and noteworthy. I am confident that you will enjoy a successful future. May the bountiful blessings of Ahuramazda be bestowed on us and Let us remember to tread the prescribed path 'The path of Asha'."
– Vada Dasturji Khurshed Dastoor (Iranshah, Udvada)
.
.
"Our Parsi Times comes just once a week on Saturdays and I anxiously await it for its diverse and informative articles. It's not only enlightening but also enjoyable to read. With so many happenings taking place within and outside our community, on an everyday basis, I feel it's impossible to cover it all in just one edition and thus, it would be great if Parsi Times turned into a daily."
– Dinyar Contractor, Theatre Veteran
.
.
"At a recent media awards ceremony that I attended, I witnessed awards given for reporting on all negative aspects of our society – all the bad news that you could expect! We have centuries of fine cultural tradition, which gave us the reputation of being the fountainhead of wisdom but the media should take some responsibility for this lack of appropriate exposure and appreciation for cultural reportage, as Culture certainly matters and the great traditions that we have inherited will come to naught without the support of enlightened corporations and the media. I am therefore happy to see at least some publications taking this up and I particularly congratulate Parsi Times on their 7th Anniversary for providing the due platform and exposure to culture."
– Khushroo Suntook, Chairman, NCPA
.
.
"I've been privileged to spend time with our Zoroastrian community's youth leaders at the ASHA centre in England and I'm confident that our young leaders will guide us towards renewed greatness with their great energy and wisdom. Our young are gifted and good and I am so proud of them. We do need platforms to encourage and share this goodness and I am delighted that Parsi Times proactively provides a platform for youth causes and encouraging the growth and unity of our Zoroastrian youth in India as well as the world over.
Congratulations to Parsi Times on your 7th Anniversary!"
– Zerbanoo Gifford, Founder Asha Center
.
.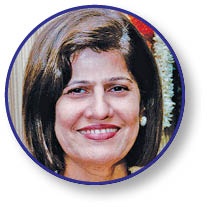 "Parsi Times not only provides informative and enjoyable reads but is also very reasonably priced. People so often share their thoughts with the community through Parsi Times, with the help of the Editor who is extremely kind and obliging, and so is the owner. It is a fair and square paper – providing honest and factual information. Overall, through its numerous columns, the paper has boosted the spirit of so many entrepreneurs and businesses within the community which is commendable. I wish Parsi Times all the very best and hope that it reaches every Zoroastrian across our country and beyond!"
– Arnavaz Mistry, Ex-BPP Trustee and Social Worker
.
.
"I've been associated with the paper since its inception. Over these years, Parsi Times has evolved into a good blend of community news and involving articles. In a short time, you've exhibited a very high standard of journalism. I hope the paper goes from strength to strength as the primary community newspaper and continues the high standards set up by the editor and her dedicated team. Well done Anahita and team!"
– Dr. Cyres Mehta, Nation's Leading Eye Specialist
.
.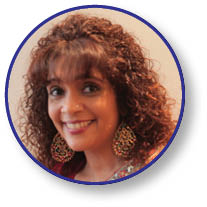 "First of all congratulations to Parsi Times for completing seven years. PT came as a breath of fresh air, sprinkled with a lot of zest and enthusiasm, portraying our community's rich heritage with a lot of youthful flavour. It provides for a pleasurable, informative and interesting read and I wish Parsi Times all the very best."
– Penaz Masani, Indian Ghazal Singer and Padma Shree Awardee
.
.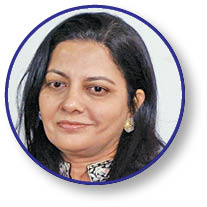 "Happy Birthday Parsi Times! Congratulations on completing 7 years. What I like about Parsi Times is that it does not shy away from covering contentious issues facing the community. Please continue to cover as you have been doing for 7 years, the events, the issues and the success stories of our community. Best wishes to Anahita Subedar and all at Parsi Times!"
– Anahita Desai, CEO, WAPIZ and Social Worker
.
.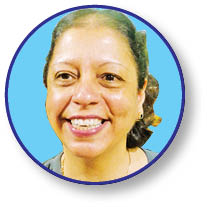 "Kudos Parsi Times on the completion of 7 successful years! The articles you publish make for a varied and interesting reading. Keep up the good work in the interest of our community."
– Diana Marfatia, HPY Mentor and Principal of Bai Avabai Framji Petit Girls' High School
.
.
"Happy Birthday and many happy returns of thee day to Parsi Times! Best wishes from one 'Parsi Ratna' to another 'Parsi Ratna' – the one and only 'PT'!! May you grow to be the ocean of good news always!"
– (Late) Dolly and Bomi Dotiwala, Theatre Veterans
.
.
"On behalf of Godrej & Boyce Mfg. Co. Ltd., we convey our heartiest congratulations to Parsi Times Team on completion of glorious 7 years and also express our deep gratitude for the support extended to us for the coverage of our noble initiatives like Blood Donation Drive and Tata Mumbai Marathon, every year. Thank you for making every Saturday special for the readers and best wishes for many more years of success to come."
– Nariman Bacha (Associate General Manager-Administration, Godrej & Boyce Mfg. Co. Ltd.)
.
.
"Happy Birthday Parsi Times! It's been an absolute pleasure to be associated with the newspaper.  At 7 years of age you truly are an Xtremely Young Zoroastrian (XYZ). Thank you for the support in all the activities of the community and more power to the entire team."
– Hoshaang Gotla, Founder, XYZ
Latest posts by PT Reporter
(see all)