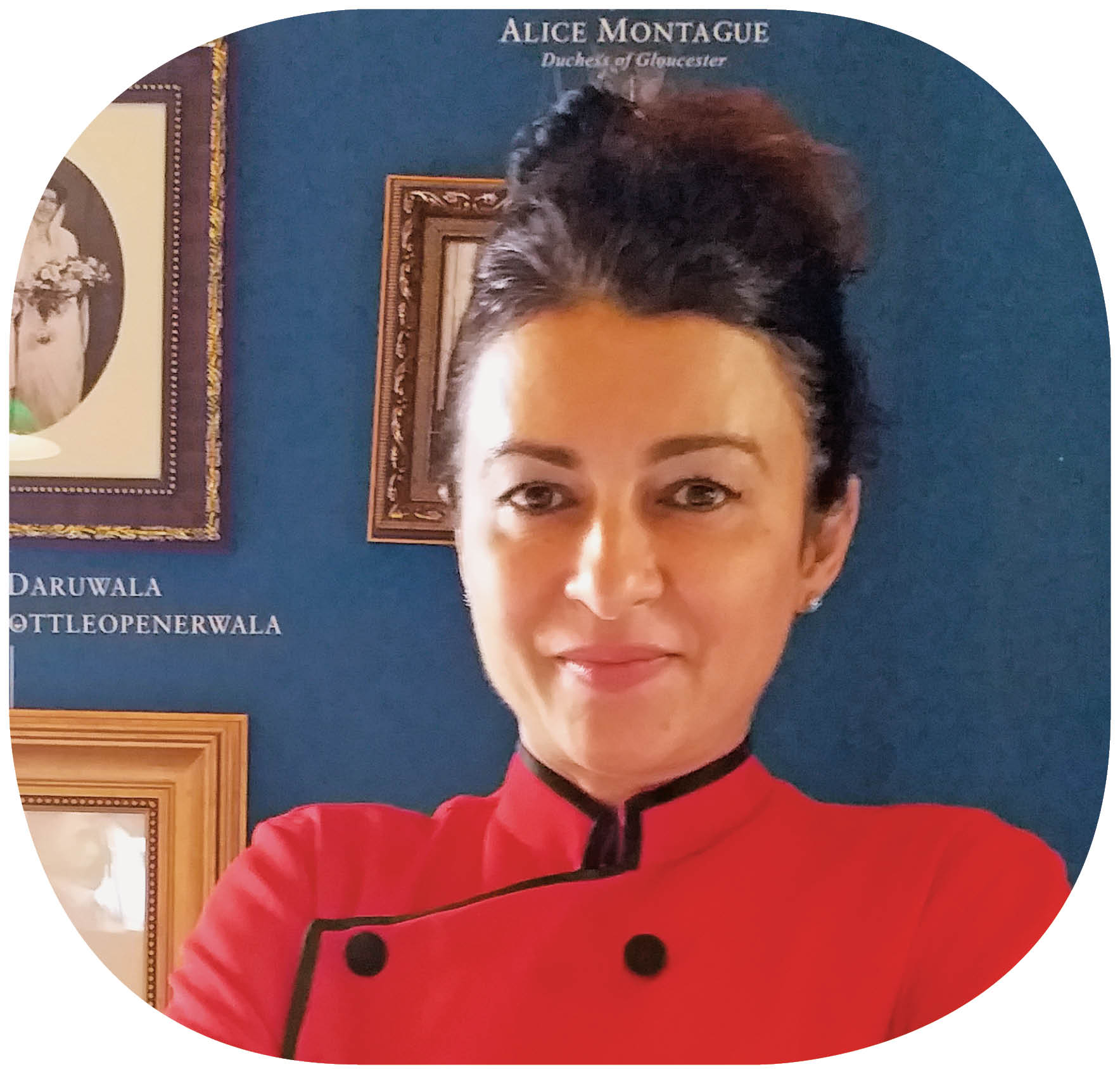 .
Popstar-turned-chef Anaida Parvaneh is an ardent practitioner of multiple arts – music, choreography, painting, culinary arts, meditation and yoga. Her art is a tryst of finding herself and this time, it is her work with the food that has been flying high. At the Powai outlet of SodaBottleOpenerwala, an Iranian-style Parsi restaurant, you will find Anaida's latest creations from the lands of Persia.
Chef Anaida came about Persian food because of her heritage – her mother had Iranian roots that Anaida discovered and explored further to get a better understanding. This led her to two things – Rumi and the delicious cuisine. Having picked up cooking from her mother at a young age, Anaida developed her own style of cooking and a brilliant sense of using the right kind and quantity of ingredients. She's added some pop and roll to the Persian cuisine in the form of kuftes and veganism.
Chef Anaida's Persian Bowls are available in four variations at the Powai outlet of SodaBottleOpenerwala.
The Spicy Vegan Bowl is a modern-day vegan dish with its soul in the traditional. It has vegan kufte in spicy tomato sauce, three mushroom rice, and Sanbooseh (mixed veggies in crisp pastry).
The Vegetarian Kufte Bowl is a treat for the vegetarians. It has Paneer kuftes in saffron cheese sauce and Fava bean rice.
The Persian Chicken Bowl offers chicken jujeh kabab, chicken in tomato sauce and berries, and chicken Sanbooseh.
The Mutton Persian Bowl comprises black lime flavoured mutton shank, Fava bean rice, mutton cutlet and Haleem.
In addition to these deliciously curated Bowls, other Persian delicacies created by Chef Anaida include Anaida's Magic Soup (available in Mushroom and Chicken variants), Persian Brinjal Haleem, Persian Irani Haleem, and Esfahan Biryani which comes from the Esfahan region in Iran and has no rice!. The Jujeh Kabab, saffron flavoured chargrilled chicken, and Khorak-E-Gosht, black lime flavoured lamb shank, are also curated by Chef Anaida.
All of these delectable dishes are available at SodaBottleOpenerwala's Powai outlet. So, make your way to Powai for some appetising Persian goodness!
Latest posts by PT Reporter
(see all)