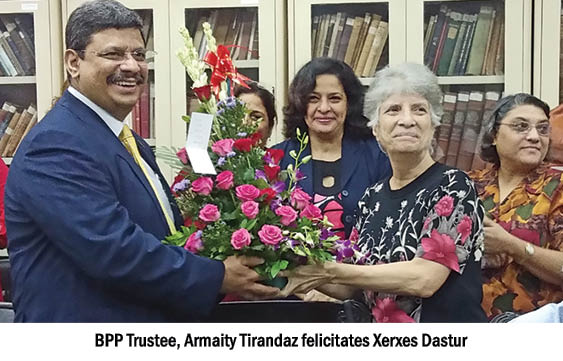 On Sunday, 1st July, the BPP elections were held across five centers in Bombay, (Cusrow Baug, Khareghat Colony, Bharucha Baug, Rustom Baug and Dadar) with five candidates vying for Trusteeship of the seat that became vacant, post the end of Muncherji Cama's tenure. Of the five candidates – namely Anahita Desai, Xerxes Dastur, Ratan Patel, Eric Dhatigara and Kersi Sethna – the first two, Anahita and Xerxes, were the stronger contenders.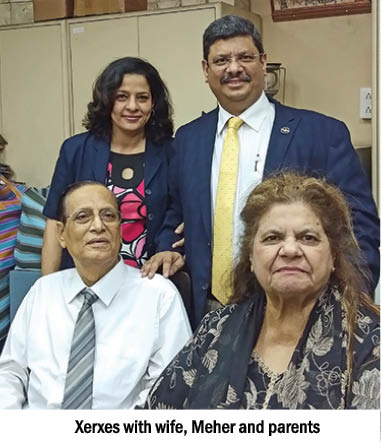 Team Parsi Times – lead by Editor Anahita Subedar, with Asst. Editor Delaveen Tarapore, and Reporters Khushnuma Dubash, Binaisha Surti and Avan navdar – provided constant, live coverage through the day, from all the five centers, and we acknowledge and appreciate the encouraging feedback from all who logged on to our Facebook page, not just from Mumbai and India, but even globally, through the day, for continuous updates.
After months of campaigning, on the D-day, the election results declared Xerxes Dastur as the winner with 2968 votes, with Anahita Desai trailing close, behind by just 89 votes. A total of 6016 voters cast their votes. [Refer to the notice for details]
On Thursday, 5th July, 2018, the BPP held the swearing in ceremony of the newly elected Trustee, Xerxes Dastur. The ceremony was held in the BPP Boardroom. The ceremony was attended by Trustees Kersi Randeria, Noshir Dadrawalla, Zarir Bhathena, Armaity Tirandaz and Viraf Mehta; BPP CEO, Cawas Panthaki and other staff members. BPP Chairman Yazdi Desai could not be present as he had to attend an urgent meeting in Chennai. Chief Election President, Mahiyar Dastur, kicked off the event, welcoming the gathering and crediting Yazdi Tantra for his efforts and technological knowledge in making sure the elections were conducted successfully through the EVM machines.
Trustee Armaity Tirandaz felicitated Xerxes Dastur with a bouquet. Xerxes thanked everyone for their support, especially his parents and his wife, and emphasised that he looked forward to moving ahead in this journey with his colleague Trustees, together, as a united team.
BPP Trustee Kersi Randeria said, "The role of the BPP is to lead the community forward and this can only take place with joint efforts".
Thanking everyone for their encouragement, Xerxes said, "I shall keep my promises and am confident we will do a good job together," to which Noshir Dadrawala added that the Board would help him collectively for the higher good of the community.
Speaking to Parsi Times about his plans, Xerxes said, "I would like to spend the first couple of months understanding the complexities within the BPP and its current state of affairs. There has been a lot of acrimony before and during the elections within factions of the Board. My hope is to leave all of that behind and work with the rest of the board as a Team of 7 independent trustees, all working towards one goal – the betterment of our community. I intend to study the financials of the BPP and try my best to set forth a proposal before the Trustees and then the community as to the financial health of the BPP and how we can utilize its assets to reduce the burden on beneficiaries by reducing service charges. My aim is to make all operations transparent before the community, after all we are a community trust. This will include providing balance sheets to see the profit and loss made by each Baug and by the BPP collectively. I also intend to bridge the gap between the community and the BPP with greater community involvement, and facilitate communication between the trustees and the beneficiaries directly. I would like bygones be bygones and from this day work for a better future for our youth and our elders. With a community of such few numbers, we must learn to solve our differences through constructive dialogue and not slander. Our community and its affairs should remain within the community, and I am certain, with a positive approach and with the support of the rest of the Board of Trustees, we can work constructively as a team ensuring a better future for our generations to come."
Latest posts by PT Reporter
(see all)