The Hindu Perspective: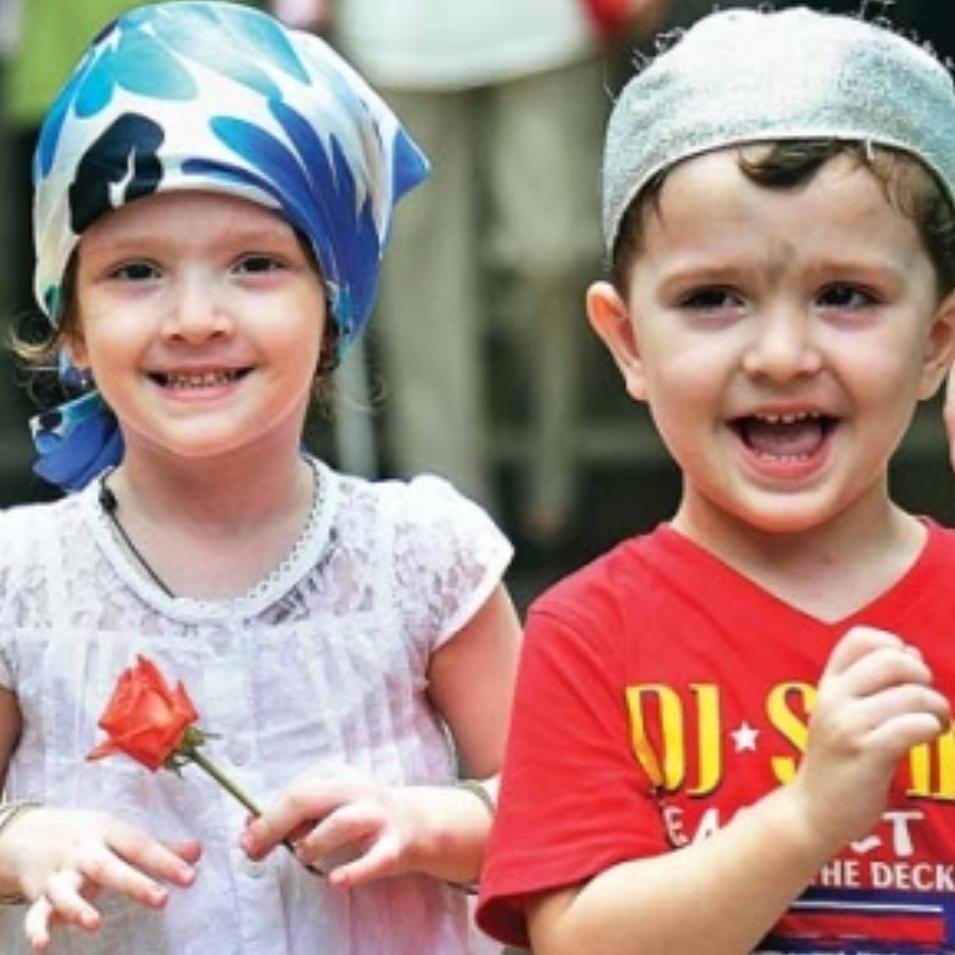 Raksha Bandhan (Bond of Protection) is celebrated on the Purnima or full moon day of the auspicious month of Shravana. The festival commemorates sibling love, particularly between brother and sister. The sister ties the Rakhi on her brother's hand as a symbol of her love and talisman for his good health and prosperity. Conversely, it is a reminder for the brother that he is responsible for his sister's happiness and must do all that he can to protect her from all harm.
Origin of the Rakhi: According to legend, Krishna injured his finger while battling the evil king, Shishupal. His ardent devotee, Draupadi, on seeing the bleeding finger, tore a strip off her saree and tied it around Krashna's wrist as a tourniquet to stop the bleeding. Krishna was very touched and declared that he would be bound to her as her brother and always protect her. Thus, was born the fabled Rakhi. Years later, when Draupadi was pawned away to the Kauravas, and Dushasana tried to disrobe her in the royal court, Krishna came to her rescue and protected her from being dishonored, with the very popular 'unending sari' saga.
Rakhi saves Alexander: This story cannot be historically proven, but, the legend goes that in circa 320 BC when Sikandar or Alexander battled the valiant Paurava King Puru (the Greeks called him Porus) at Hydaspes, Alexander escaped death only because prior to the battle, Alexander's wife Roxana had tied a Rakhi on King Puru's wrist. According to folk lore, just as Porus raised his sword to behead Alexander, he saw the Rakhi that Roxana had tied on his hand and spared the life of his 'Rakhi sister's' husband. Later, Alexander and Puru became good friends. It's an inspiring story of how a simple Rakhi not only saved a life but built friendship between two warring kings.
The Zoroastrian Perspective: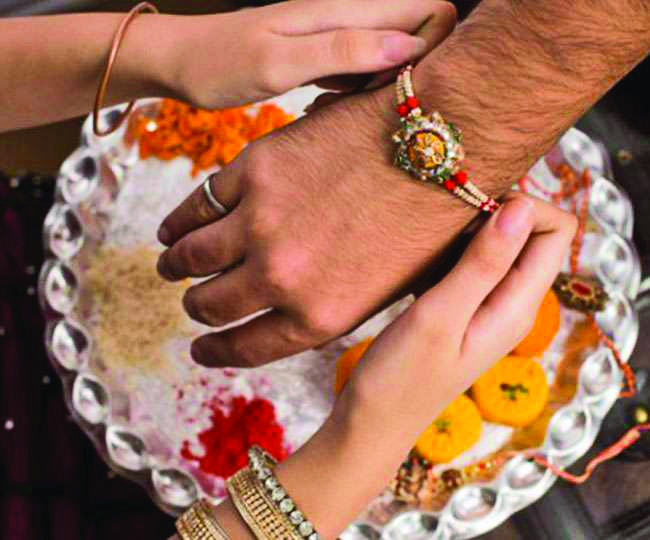 Ancient Iranian Wristbands: Since ancient times, Iranians too have observed the Rain Festival of Tirangan (Roj Tir of Mah Tir), by wearing rainbow-coloured bands around the wrist for ten days as a good luck charm and celebrating the outdoors with family and siblings. However, unlike the Rakhi, these bands are not necessarily tied by sisters on their brother's wrist. But, like Raksha Bandhan, it is a rain festival.
Brother As Protector In Zoroastrian Tradition: In ancient Zoroastrian society, when the male head of the family would expire or go away on a long journey, the eldest male child would become the saalaar or guardian of his sisters and all female members of the family.
In the Shah nameh or the Book of Kings, when the evil King Arjasp abducted the two sisters of Asfandiar, the latter lost no time in slaying Arjasp and freeing his two sisters from captivity.
Also, when Rustom left his wife Tehmina on a long mission, Tehmina's brother Zindeh-razam, the prince of Samangan, took on the role as not just the protector of his sister, but also as guardian of his nephew, Sohrab.
When Sohrab went in search of his father – Rustom, Tehmina asked her brother to accompany young Sohrab – not only to protect her son, but also in order that her brother could help identify Rustom for her son. As luck would have it, Rustom accidentally kills Zindeh-razam and a brother ended up sacrificing his life for his sister and her dear son.
They say, there's no other love like the love for a brother and there's no other love like the love from a brother!
Latest posts by Noshir H. Dadrawala (see all)