Every year, pet parents make New Year resolutions to make our dog's lives happier. But many of us make these resolutions without asking our dogs what they want from us! So this year, the doggies got together and have put together their own special list of 12 New Year Resolutions they want from you!
.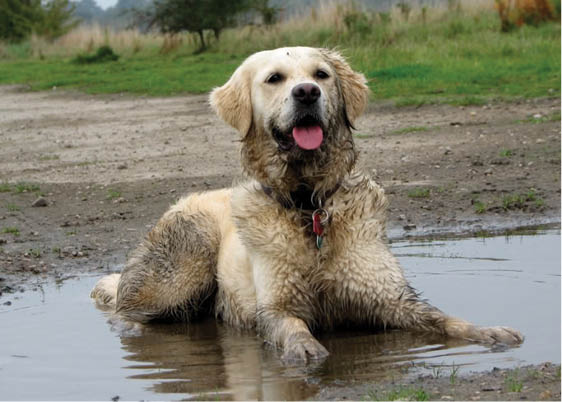 When we bark for no reason at all, chew your furniture or urinate on your new carpet, don't get upset and punish us. Understand that as dogs, it's natural for us to indulge in these fun behaviours!
When we beg for food, you must succumb and feed us all the delightful titbits you are eating. Don't read any silly dog training books that state you must never feed a dog at the dining table!
Allow us to roll in every mud puddle we can get our paws in. You can nag, make disgusted faces and give us the unpleasant bath later… but for that moment, let us just be happy, dirty dogs!
Take us for a proper walk yourself. We'd like nothing more than to spend some time outdoors with you.
Take us along on your next holiday. We hate being left behind. We'd love to trek the Himalayas with you or surf the waves. With so many places allowing dogs, we no longer have to spend holidays in a kennel.
Do train us so that we can be well mannered in public places and hence accompany you everywhere you go – dog friendly cafes, shops and friend's homes.
Do not, we repeat, do not take silly, sneaky pictures of us sleeping with our mouths hanging open and post them on social media. We have a reputation to protect among the neighbourhood canines.
Do allow us to sniff up guests when they come home. It may be embarrassing for them but we need all the olfactory information we can get about aunty Philomena before we decide whether she is friend or foe.
Do not blame your farts on us. It's not done.
When you sing a song and we get up and walk away, do get the hint immediately. Sorry to hurt your feelings but not all humans can be Elvis Pawsley.
Remember to be kind to us and never give up on us. We are doing our best to be your best friend and if we make mistakes, help us, don't hurt, hit or abandon us. It breaks our hearts and our spirits when you do that.
The next time you want a dog, do choose to adopt one of our friends from a shelter. They will give you a lifetime of unconditional doggy love!
There is so much more we dogs would like to say but this should do for 2019. Have a Yappy New Year!
Shirin Merchant looks forward to answering all relevant queries from our readers. Please write in to: k9cancare@hotmail.com or mailparsitimes@gmail.com
Latest posts by Shirin Merchant (see all)