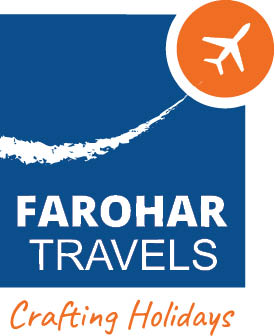 Farohar Travels offers perfectly crafted holidays and travel experiences for the discerning traveler. We specialize in innovative, planned packages for escorted group tours, customized family holidays, destination honeymoons, and tailor-made holidays across India and abroad. Our traveler-centric focus, on-site support and operational excellence has helped us carve a boutique niche in a market that caters to bundled holiday plans. Our service, our attention to detail, and our access to a variety of luxury facilities that sets us apart. 
Farohar Travels engages with you from your initial perception of a holiday. With our first interaction, we take the time to understand what you enjoy and what you dislike, so that we create a perfectly seamless holiday for you. Special dietary preferences? Multi-country adventure road trips? First foreign holiday? Destination anniversary? We build a hospitable, well-spaced itinerary for you with an eye for detail that is expected from us. We look after you from the moment you speak to one of our specialists, until after you have returned home. We'll be with you every step of the way!
We also customize packages as per your Bucket-List. We do themed itineraries as per your preference – for eg. Wild-life; photography; food trails; etc., in addition to regular packages. We create opportunities globally as a trusted travel partner providing our guests with innovative travel solutions and delivering unforgettable travel journey and life experiences. With Farohar Travels, you can rest assured to enjoy the convenience, benefits and complete peace of mind on our escorted tours, at a leisurely pace!
This Valentine's Day, express your love to those you cherish, in the most unforgettable way, with your favourite Travel Partner and Advisory – Farohar Travels. Known to have redefined the 'HOLIDAY' experience, thanks to their expertise in Crafting the Perfect Holiday coupled with their excellent Sense of Customer Service, Farohar Travels have gone a step further and cooked up an irresistible plan to redefine the 'LOVE' experience for you!
In keeping with the ongoing 'Lagan' season, Farohar Travels is delighted to present its 'Valentine's Day Package' – which takes you to the two most amazing places on earth: heavenly, serene Switzerland, and wildly romantic Paris! Connecting one of the World's Most Romantic People [us BAWAJIS] with the World's Most Romantic Destination [PARIS] on the World's Most Romantic Day [VALENTINE'S DAY]!!! How can anything top that??? This package is for everyone who wishes to get a taste of this great experience, and especially those who will be exchanging vows as man and wife in this 'Lagan and Sagan Season'.
Highlights of the Valentine Package Itinerary include visits to Zurich's Chocolate Factory; Boat Cruise in Lucerne; Mount Jungfrau aboard the Top Of Europe Train; Trummelbach Falls; Boat Cruise in Rhine Falls, Schaffhausen; Paris – third level of the Eiffel Tower; Seine River Cruise; Gala Valentine Dinner; Live (Family-friendly) Cabaret; Fragonard Perfume Factory; and lots more… This package would prove great not just for newly married honeymooners or just couples-in-love but all those who wish to explore the two most gorgeous places on earth – Parsi and Switzerland!
Farohar Travels ensures you enjoy your holiday at your pace! What's more, we ensure 100% transparency right at the start. Travel Guru and Voyage Visionary, Poras Saklatwalla, personally accompanies you on all his trips and ensures the Best Holiday Experience Ever!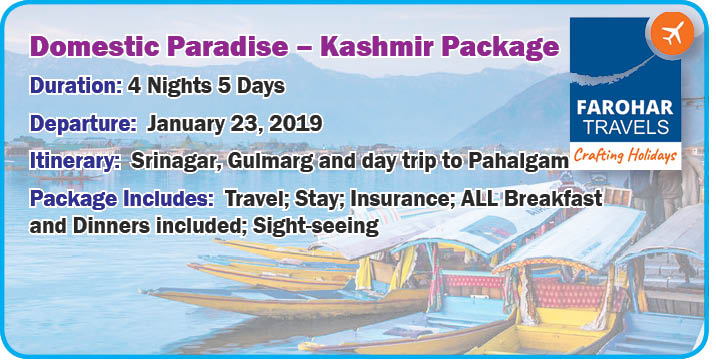 HURRY! ONLY FEW SEATS LEFT!!
For Early Bird Discounts & Free Gift, Contact Poras: [+91] 91361 28833 or Email: info@farohartravels.com
Latest posts by PT Reporter (see all)