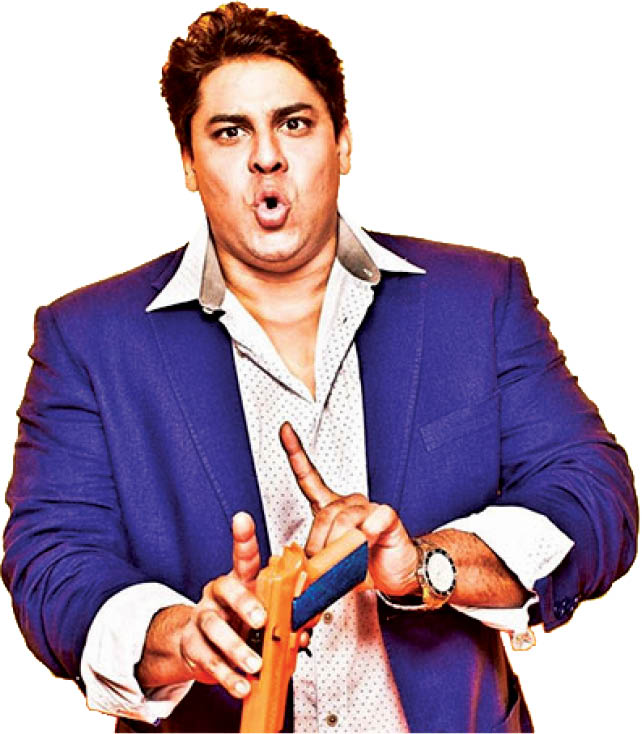 On the occasion of Jamshedi Navroz, having just received my present of a white envelope with eleven Rupees in it, from my family, I think it's time for me to give back to society. As Chenghis Khan said, "To give is better than to take." He later added, "But taking is faster."
Be that as it may, I choose to give back, by using one truly and sincerely learnt Astrology lesson. Unfortunately due to some medication mishap, I have lost all control with numbers. So I will not be able to give you any dates. And even though that makes me sound like the Election Commission, I do remember all 12 signs, err 11? Well, at least 7 or so… umm 4?
Pisces: For the lovely Piscean, who I'll call Pestonji, it's going to be an up and down year. Basically, it'll be like the road outside your house, while the Metro work is on. Right now it sucks, but eventually you'll have a lovely road. If you ask me when? Well, that answer is not with the stars, but with the BMC. Your Lucky Colour is dark green with blue stripes.
Taurus: For young Tehm Tehm the Bull, life is good. Funds will be in surfeit… as can be seen by money allocated by the Govt. to cow relief. And the cow is a cousin of the bull… the money will trickle down. Left handed Tehm Tehm can look forward to finding their soul mates this year. To tell if they will also be Parsee is beyond the purview of Astrology.
Gemini: Jeanie and Jenny, the twins, will have plenty of changes in the year ahead. And by changes we mean everything from hair colour, to shoes. Basically everything that's available on Olix. It's a good time to start a new business. The No.21 will prove lucky for all. And by all, I don't mean only Geminis. The normal Gemini affliction of saying both Yes and No, at the same time will continue.
Cancer: Katy the Cancer will see the return of something old. This means an old flame may return after many years. More likely, your 42-year-old divorced son, may be forced to return to live with his Cancerian mother, because of financial and emotional reasons. To ward of all evil, Cancerians must sing the song 'Valentina', twice a day.
Leo: Lions continue to be both – kings and lazy. This is the greatest sign. And I don't say that because I'm a Leo. That would be ridiculous. I say this because at a recent World Zodiac Conference, other signs voted Leo as No.1! Laila the lioness will shine at whatever she does. Unfortunately, the sign is unbelievably lazy, and generally doesn't do anything.
Virgo: Vistasp the Virgin is unfortunately just that. A Virgin. This is the year he finds a spring in his step, to do his bit for the community and procreate. Love, romance and procreation, but not in that order are on the cards. Vistasp must remember to carry his wallet and credit cards. For him, 'put out', means to actually pay for the date.
Libra: Librans are even more philosophical than normal this year! Lily the Libran will bring peace and prosperity wherever she goes. Which basically means, they will inherit the property, even if they can't remember their relative's name! The Ruby is their lucky stone. And also their forgotten aunty's name.
Scorpio: Soli the Scorpio will come into his own. His sting will be, well, stingy. All enemies beware. His only enemy will be acne and hair loss. But luckily, his Maasi Freny's homeopathy stores will have all the remedies, to all things physical. Some Scorpions will get pregnant. Some will deliver babies. Some babies will go to school. The circle of life…
Sagittarius: This sign, Shelley the Sagi, will see a year of Entrepreneurship! Which in Parsee terms, means going to Australia and not being heard from, till next Navroz. It is the year for all things now. Which is all very fine and dandy, just be clear by what you mean by a new spouse! Lucky Symbol is Mutton Patties from Sassanean Bakery.
Capricorn: For Cawas the Capricorn – the year of laziness, that was last year, and the year before, and the one before that, is over. Now comes the hustle bustle, which means young Capricorn boys will be playing fortnight inter-baug Football. For the seniors, things will happen. By things, I don't have specifics to give you, as at that time of readings, the sky was very hazy, so the readings are unclear. Best Partner would continue to be your Ducati.
Aquarius: Aquarius is the most individualistic of signs. Arzaan the Aquarian won't listen to me because of that individuality. And so Aquarians refuse to follow the stars. Thus predictions for them are pointless. Yet Friday will be lucky for them, if not Friday, then definitely one of the other six days.
Aries: Finally, thank God we've run out of stars! This was turning out worse than a Bollywood Awards Night! Arnavaaz the Arian is the most refined and sophisticated of the lot. Lots of happiness and laughter in the year ahead, which means Arnavaaz will spend a lot of evenings at the NCPA.
Jamshedji Navroz Mubarak to all! Now excuse me, the wife is calling… And since it's somebody else's wife, I better take it!!
Latest posts by PT Reporter
(see all)