Navroze is celebrated worldwide, marking the welcome arrival of spring. Zarthostis get together to spread happiness, laughter, joy and last, but not the least, share great food! Parsi Times Reporter Binaisha M. Surti brings to you all the fun that took place, directly from the Dadar Parsi Colony Gymkhana grounds in Mumbai.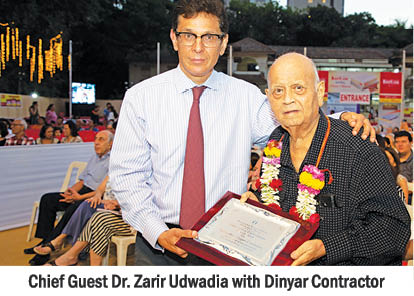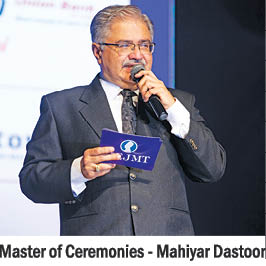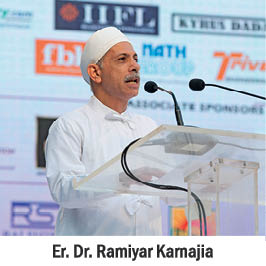 The Mancherji Edalji Joshi Memorial Trust (MEJMT), Dadar presented yet another fabulous and extravagant Festival Of Spring 2019 along with the 39th Jamshedi Navroze Gambhar on 21st March, 2019, at the Dadar Parsee Colony Gymkhana grounds, with the acclaimed Dr. Zarir Udwadia gracing the occasion as Chief Guest. MEJMT's Board of Trustees – Chairman Dinyar Panthaki, Honorary Secretary Mithoo Jesia, Jt. Honorary Treasurers Zareen Engineer and Tina Patel along with Jimi Jesia, Daraius Zaiwalla, Mahiyar Dastoor, Homai Daruwalla and Behram Rabadi, worked extremely hard to bring to one and all a fabulous and enjoyable event. The handsome and dynamic Master of Ceremonies, Mahiyar Dastoor, did a phenomenal job through the function, kicking off the eve with welcome songs by the children of MEJMT Dharmagyan Class. Mahiyar thanked Er. Dr. Ramiyar Karanjia for successfully conducting the classes for over two decades; and Roshan and Sanober Nanavati for being dedicated sponsors for thirty-nine years. The kids were trained by Shernaz Talati, Hufrish Bamji and Havovi Karanjia.
The gracious Mithoo Jesia welcomed the dignitaries on the stage and requested Er. Ramiyar, Principal of Dadar Arthonan Madressa, to begin the event by invoking Ahura Mazda's blessings. Two minutes silence was observed in memory of departed souls – young Eyanah Daruwalla and Khushru Daruwalla. Chairman Dinyar Panthaky introduced Chief Guest Dr. Zarir Udwadia, a highly acclaimed consultant physician at the Parsee General, Hinduja and Breach Candy Hospitals, who has dedicated a large part of his life balancing a busy clinical practice with internally lauded research, and bringing great national and international pride onto our country and community.
Earlier, MEJMT's Festival of Spring 2019 Pre-Events kicked off with the 'Creative Child Genius – An Arts and Crafts Contest', sponsored by Packwell Industries on 3rd March, 2019 at the J B Vachha High School. With 'Nursery Rhymes' as the theme this year, over one hundred and thirty children, from ages three to fifteen, participated enthusiastically, across five age-groups in the pre-event. Right from filling in colours to creating three dimensional artwork, the children who came in from all across Mumbai showed off great dedication and creativity. Jeena Mistry was selected as the 'Creative Child Genius – 2019'. Ahura Support Group and children from Avabai Petit High School were also present in large numbers. The little creative geniuses who stood first in their categories were Villoo Bharucha (Ahura Support); Jeena Mistry (3-5 years); Areez Namdarian (5-7 years); Zoya Tehrani (7-9 years); Rukshana Anklesaria (9-12 years); and Pearl Kasad (12-15 years). Navroze Siganporia (Sigi Sir) was the co-ordinator of this contest and his theme – 'Nursery Rhymes' – was well appreciated.   
Continuing MEJMT's thirty-nine year old tradition of honouring community stalwarts for their outstanding contributions in various fields, Dinyar Panthaky presented the first award of the evening to Dr. Zarir Udwadia, who enlightened the gathering with his wit, humour and anecdotes. Minoo Shroff, Ex-BPP Chairman, was honoured with the prestigious Lifetime Achievement Award. A humble and down to earth personality, Shroff has greatly served the community. The next award was presented to the man of all seasons, Padma Shree Dinyar Contractor – the legendary theatre actor and film personality, honoured by the Government of India in January, 2019.
Fareez Vasania, who has carved a niche for himself in the field of athletics, football and also Motor racing track, was also felicitated with Kayzad Shroff who clinched the Jal Mistry Award for being the Outstanding Colonyite and a Youth Role Model. The Kavina Karkaria Award for the Most Promising Youngster was presented to 19-year-old acclaimed writer, actor, director, producer and entrepreneur of KD Productions – Kayan Dadyburjor.
The Rustomfaramna Agiary Awards, which are presented to young mobeds for excellence in Mobedi, were conferred upon Er. Harvesp Sanjana and his brother Er. Adil Sanjana. The Life Time Achievement Award was presented to Er. Darabshaw Sidhwa for his dedicated, over 60 years of service as a mobed.  The Rohinton Chinoy Young Achievers Awards 2019 for Excellence in Academics was given to Aria Namdarian, Khushnaaz Kerawala, Shahzad Tata, Kayoz Dadyburjor, Bianka Wadia, Kaiomi Jesia, Anaina Langrana, Zeba Vevaina, Dilkhush Mistry, Firuzhan Fitter, Rustom Makoojina, Khuzhan Fitter, Delraaz Bunshah, Tina Tengra, Jennifer Unwala; while in the Sports category – Vaishta Cooper, Rony Chowdhry, Biaanca Batliwalla, Zidaan Wadia, Parinaz Cooper and Arzan Panthaky were awarded.
The vote of thanks was given by Zarine Engineer. Jio Parsi's Pearl Mistry spoke about the good work done to increase the Parsi population. This was followed by a short film was shown in memory of all the Jawans who laid down their lives. The entertainment programme comprising songs and dances titled 'Here We Go! Ale Ale Ale!' was simply thrilling, with every minute detail from lighting to sound, selection of music, costumes, hair and makeup being extremely well presented. The audience were mesmerized and enjoying the super entertainment provided by the Dadar Parsee Colony artists. Days of hard work was rewarded with brilliance and appreciation.
This concept was conceived and directed by Arnaaz Rustom Irani, choreographed by Sunil Rao, Rhea Vesuwala and Rian Mistry; Guest singers included Sarosh Nanavati, Delraaz Bunshah and Kayo Billimoria; Sound editing was by Zal Shroff; Costumes – courtesy Bipin; Hair styles and make-up was done by Shernaz Dadachanji of Xanadu; Contest Coordinators were Dinoo Dossabhoy and Navroze Siganporia. Support partners included Sarosh Daruwalla's Mazda Events for music, lights, A/V and sound; DJ Aarish Daruwalla – Mazda Events (Sound Recording); Food was by Tanaz Godiwala and Talwar Caterers. The programme ended with the rendition of 'Chaiye Hame Zarathosti', followed by the National Anthem. The main sponsors for the event were Sterling and Wilson Group, the Zoroastrian Co-operative Bank Ltd, Central Bank of India, Tata group, Reliancesmartmoney.com, IIFL Investment Managers, Kyrus Dadachanji, Union Bank of India, Rolta, FBB, Nath Group, Triveni Engineering and Industries Ltd, Triveni Turbines. Associate Sponsors: World Zoroastrian Organisation Trust, Della Adventure and Resorts, Bombay Parsi Punchayet (BPP), Jaypee Group, Rustomjee. Support Sponsors: Raj Shipping Agencies Ltd, Universal Speciality Chemicals (P) Limited and Settna Memorial Foundation.
.
---
Photos Courtesy: Sarosh Daruwalla, Mazda Studios
Stage Technicals: Aarish Daruwalla, Mazda Events
Latest posts by Binaisha M. Surti
(see all)