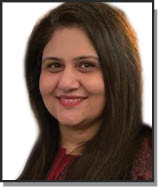 Dear Readers,
Adar Mahino is looked upon as the most auspicious month in the Parsi calendar, signifying the birth-month of the very core element of all Zoroastrian religion and worship – Fire, with 'Adar', the Divinity presiding over the holy Fire. One of the truly delightful aspects about Adar Mahino (started 14 April, 2019 as per the Shehnshai calendar) is that it marks the anniversaries or salgrehs of numerous Agiaries and Adarans as also Atash Behrams.
To see our resplendent places of worship all lit up and decorated, with a good number of humdins paying their respects, is a sight that truly pleases the eyes and the soul. The experience of standing by our consecrated fires, soaking in the peace, with gratitude in our hearts and our powerful prayers on our lips, praying together as a family and a community – that is the real tribute to our places of worship. And that, also, is true celebration of spiritual splendor – where we come out with our energies renewed and any confusions or negativities, evaporated.
Monday, 22nd April, Adar Mahino – Adar Roj, marks the most auspicious day of all – being the birthday of our holy fire or Atash nu Parab. Through the month, numerous Jashans, Machis and other religious ceremonies and prayers will be performed at our Agiyaries, Atash Behrams, offices and homes, with the hope of cleansing any negativities and inviting positive energies to likewise replenish our thoughts, words and deeds, so that we may stay faithful to the path laid down by Zarathushtra's teachings.
Fundamental also to Zarathushtra's teachings and philosophy, is the tender, loving care, friendship and stewardship of all animals and pets, especially those who are helpless. He believed our animal friends were sacred; and He held a very strong stand against cruelty and ill-treatment of animals, in fact, defining 'evil' as, "willful blindness in matters of the spirit/mind, and not offering protection to the creatures."
With the summer's getting hotter and verging on being unbearable, the least we could do is look out for our four-legged friends on the streets, as also our winged pals. Our religion has offered an especially elevated platform to dogs, cows, crows… let us be good Zoroastrians and keep an eye out for His creations when we venture out of the comfort of our homes. Kindly keep small bowls of water on your balconies or window sills for thirsty birds, and ensure to make water (and if possible, food) available to animals on the street who have nowhere to go. Please do all you can to provide relief from the unforgiving, sweltering inconveniences that creatures of the streets have to choicelessly endure through the summer. That way, you would have lived up to being a dutiful Zoroastrian and moreso, a good human.
In keeping with our commitment to honing and uplifting talent within our Community, Parsi Times offers a fab opportunity to all budding and enthusiastic writers via 'The Next Best Writing Sensation' Program (Pg. 3), where we will pick out entries that show talent and potential, and provide professional training to boost your skill and confidence.
I look forward to your participation, and as always, your feedback and suggestions.
Have a lovely weekend!
Latest posts by Anahita Subedar
(see all)