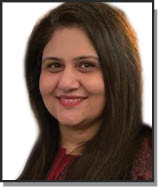 Happy 8th Anniversary, PT!
Dear Readers,
As PT completes eight years this April, it's been an exciting and delightful experience to see the bond between PT and the community strengthen increasingly, with each passing year. What started off as an endeavor to ensure a voice and a platform for every community member, has today come out on top as the community's top weekly. In addition to delivering on its promise, PT has also proven to be the much-needed bridge that reaches across and connects all age groups; spearheading and promoting all community causes; and most importantly, PT id dedicated to providing the latest and absolutely unbiased news, relevant to all Parsi / Irani Zoroastrians across the city, nation and the world.
Parsi Times is privileged to partner with some of the most prestigious national and international events, and especially honored to be the choice publication of Indian leaders – including Shri Ratan Tata, PM Shri Narendra Modi, CM Shri Fadnavis and numerous other celebrated luminaries – for reaching out to connect with our community. Truth is – we owe our marvelous success to you, our readers. Your feedback and suggestions form the most integral guiding mechanism that helps us decide upon our direction, as a responsible weekly.
On behalf of us all at Parsi Times, I thank our readers, well-wishers, writers, advertisers and steadfast supporters for your continued encouragement and participation through this momentous journey. And speaking of participation, do check out our latest 'Mother's Day Contest' (Pg. 3).
We hereby renew our commitment to you as the Number One weekly, that is 'Of the Community, By the Community, For The Community'!
Here's to Parsi Times turning 8! And here's to you!
Have a fun weekend!
– Anahita