Edited by Firoza Punthakey Mistree and Cashmira Vatcha Bengalli
Ten years ago, at the Golden Jubilee of the Delhi Parsi Anjuman, in a conference attended by priests and scholars from India and abroad, each drew upon Vada Dasturji Firoze Kotwal's research at some point in their study of Zoroastrianism. However, when I asked him which of his books they had referred to for their guidance, he self-effacingly told me that he had no collected volume of his published works and much of his guidance had been from his knowledge and understanding of the oral tradition. It has taken us at Parzor a decade to put together the first volume of Dasturji Kotwal's published articles from international journals and his speeches. We all thank Nusli Wadia, the Sir Ness Wadia Foundation and the FE Dinshaw Trust for their support in research and expenses for the publication of this seminal volume. A huge debt of gratitude goes to Firoza Punthakey Mistree for committedly putting together Dasturji's detailed Biography, as also to Cashmira Vatcha Bengalli for compiling the collected essays which exemplify his learning and remarkable scholarship. This Biography will indeed prove to be a touchstone to understanding the life of a scholar priest who has stood firm in his beliefs, fervently upholds traditions and has given guidance to the community.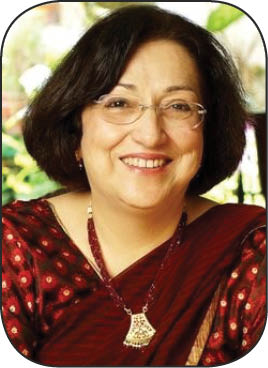 Speaking about the compilation of his work and wisdom, Dasturji Kotwal said, "As a High Priest I believe it is my duty to immortalize the continuity of ritual practice, sustain the traditions of the faith as well as secure an understanding of the theology of our great religion through the written word, for the followers of the Good Religion to adhere to, in life. While the transient nature of life makes it easy to omit or forget old practices, I believe that my collected works will go a long way to contribute towards  learning, by giving the community a permanent road map which will serve as a guide for our Mobed Sahebs, and help them choose the right path and uphold the religious practices of our great ancestors. The biography by Firoza Punthakey Mistree, will hopefully, give an insight into the difficult terrain a young priest has to walk, the resolve needed to learn and fulfil one's duties to Ahura Mazda and the call to give direction to the community with a clear heart, based always on our sacred texts and traditions. This is perhaps most difficult in modern times, but if followed, it will safeguard the community for all times."
Though Firoza Mistree is abroad, she shared insights into her experience, "When Dasturji Kotwal asked me to help write his biography I could not have imagined that it would take me more than five years to put it together. From the beginning I was determined that it should have a measure of excellence and should befit a High Priest of his eminence. Much of the credit for the Biography must go to Dasturji himself, who is a great story-teller of the old way, familiar to those who live by the oral tradition. His narration of events and experiences were often accompanied by actions, old Gujarati sayings and vivid expressions of history that made historical incidents come alive. He is blessed with a phenomenal memory which has stood the test of time."
Cashmira Bengalli has worked very hard to collate and type out all the complicated Zoroastrian words which this volume carries. She says, "It has been a wonderful and stimulating experience working with Dasturji Kotwal – he is a great teacher – dedication, perseverance and accuracy are the bywords he adheres to. Having worked on this volume for 4 years now, I feel more knowledgeable about Zoroastrianism and its practices than ever before, even though I'd studied Avestan for several years – Dasturji is a fount of knowledge on every aspect of Zoroastrianism. Though only 19 of his articles have been included in this volume, we look forward to working with him for the second volume which will include the rest of his published and unpublished articles."
Parzor is proud to be associated with an incredible academic resource and the remarkable work of a great scholar and priest Vada Dasturji Dr. Firoze Kotwal. The Biography brings alive the life of this man, not shying away from any of the difficult situations he has faced. The articles, collected by Parzor, with 10 years of effort, reveal almost half a century of Dasturji Kotwal's research. Photographs illustrate a remarkable life and this limited Edition is of immense value to all those interested in the multicultural heritage of humanity.
Latest posts by PT Reporter
(see all)