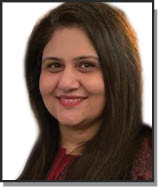 Dear Readers,
The essence of any race is showcased in its culture, but it shines brightest in the perpetuation of its traditions. The Parsi Community can proudly boast of nurturing a rich, illustrious inheritance of traditions across all genres – religion, business, cuisine, medicine, law or sports. There is nothing more redeeming and endearing to community members than to witness our gen-next keeping the ancestral torch of achievements ablaze, thus adding to not just a family's legacy, but to our community's pride and splendor. And when it is related to sports, the whole community becomes the cheerleader!
Parsi Times, your favourite week-end read, is always enthusiastic about sharing such inspiring and jubilant instances, as we have in this issue, where a rising star in the once-Parsi dominated sport of Arm Wrestling – Zeus Zend, follows in the footsteps of his grandfather, the legendary Arm Wrestling veteran – Zend Merwan Zend (Pg. 18).
Be it tradition or simply the wisdom/habits of our forefathers – many of us are far too quick to substitute these for 'current trends', only to stand corrected and beat a hasty return. Case in point: Eggs – the emotional, psychological and gastronomical mainstay (read tradition) of every true Bawaji. While our forefathers advocated consuming at least four to six eggs daily (as stand-alone meals for breakfast and add-ons that 'elevated' other meals – like 'bhida-par-eedu' or chicken-curry-ma-eedu), scientific breakthroughs broke through the hearts and happiness of all bawajis when eggs were considered 'bad' for health. But that verdict has been overturned since, and we are thrilled about the redeeming 'Eedu'cation!
The great composer, Gustav Mahler, said, "Tradition is not the worship of ashes, but the preservation of fire." And who better, than fire-worshippers, to commit to perpetuating our traditional legacies!
Have a lovely weekend!
– Anahita