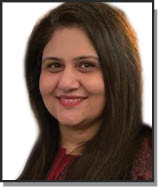 Time does seem to fly fast. One more week and we would have crossed over to the second half of the year! Yup – half the year's nearly done! While some of us lament disappointedly at how soon it slipped by, there's those of us who can't wait for the year to get over. Whether you're on this side of the fence, or that, all you really have is 'now'. If you want to see a real or greater positive change in the next half of the year, cease your 'now' and make it work for you.
As a community who has been resting too long on past laurels and turning a blind eye to a potentially endangered future, there can be no better time than now to consolidate our resources and play the best game with the cards we have been dealt with. With a dwindling population topping our list of serious community concerns, we have to hand it to Jiyo Parsi, which has been endeavoring successfully for years now, to guard our community against imminent extinction. Their brilliant initiatives and projects have seen steady success, directly or indirectly helping to increase our population, one baby at a time!
And this time, they've stepped it up a digital notch, with the soon-to-be-launched matrimonial App – the Parsi ShaadiApp – in partnership with one of India's largest matrimonial portals – to facilitate a platform for eligible and willing Parsi singles, across India and the world, to meet and hopefully marry (Pg.12). Read all about it and more in this issue of your favorite news-weekly!
Latest posts by Anahita Subedar
(see all)