Aapro Cyrus Broacha, the Brand Ambassador of Humour, is back to share his HOWLARIOUS take on his musings as regards whether the Parsi Community is Matriarchal or Patriarchal, in our monthly monthly column, Cyrus The (Not So) Great!
.
s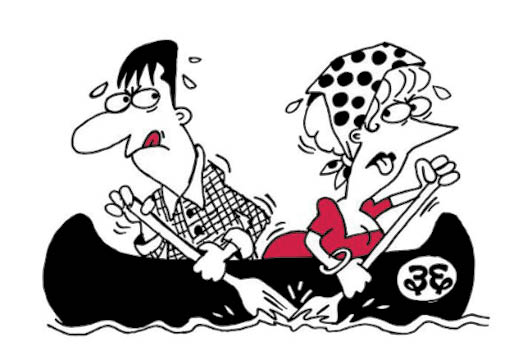 I'll start with the greetings Mark Anthony used when he saw Brutus for the first time post the assassination of Julius Caesar… 'Kem Cho'? However, our lovely editor Anahita, has just informed me that this is a print medium, and so unfortunately our…..er millions of readers won't be able to reply to any greetings I may start with.
So, instead, dear reader, (maybe 'readers', but why be presumptuous?), I'll start with a lovely story. Long, long ago in a ­­­­­manger far away…… (Oops, my lovely editor Anahita has just informed me that I may have got the wrong community with that story!) Let me start again… This is the final start. Not so long ago, actually, make that 24 minutes before filing this story, I bumped into my non-Parsi friend, Mishaal. (Just for the record, I am in complete compliance with the Parsi elder's diktat and have ensure that 60% of my friends are Parsi, and 30% are non-Parsi and 10% are German Shepherds).
Anyways, so, Mishaal asked me a question of great importance. His exact words were, "Do you need a ride?" Now, being a frequent victim of Uber Surcharge, (Uber, as we know, is always driven by non-Parsis, so how much can one honestly trust them!?), I immediately accepted his offer. Mishaal, being notoriously cheap, refused to put on his car air-conditioning. This led to an argument which was literally….er heated. In the name calling that followed, an interesting trail of events unleashed. We began with easy enough labels, 'Moron, Kanjoos, Gel-Sappa, and then progressed to abuses that invoked mothers and sisters. At this point, Mishaal turned the conversation on his head… he suddenly asked why our abuse was limited to moms and sisters, why not brothers and fathers?? Were we actually a matriarchal society, and hence the tilt to female side?
I was Gobsm
Ben Stokes, when said fast, with a Bawa accent, sounds like a popular 'galee'. But, coming back to the point, which although clearly pointless, still has some merit. Are us Parsis a Matriarchal or Patriarchal society? I immediately called the Four Pillars of the Parsee community – Khushroo, Zubin, Ratan and Adi. Their surnames may not be mentioned, as none have got prior permission from their mummies to feature in this article in Parsi Times. By the way, I have no idea what the spelling of mummy in the plural is. However, that's a debate for another day…
acked! Stunned!! I felt more awkward than Ben Stokes being knighted…. or Hardik Pandya being asked to spell, 'knighted', or even, 'Ben Stokes', for that matter!
Each of the four Pillars deliberated and gave me their feedback…
Khushroo: It's fairly simple! Parsis follow the Matriarchal system. As we love and live for food, food is the centre of the Parsi universe. And, who prepares the Bhonu? Who decides the Bhonu? Who ignores your suggestions? Who is responsible for the Bhonu? There are only two answers to these questions – Mummy and Swiggy. Mother controls food. Mother controls Parsi. Thus, it's a Matriarchal System.
Zubin: I agree with Khushroo whole heartedly, but just like his clothes, Khushroo's thinking is always incomplete. Its true – Food is most important. But, more than who makes the food, it is who pays for the food that settles the matter. In most cases, this is the father. So, the system is actually patriarchal.
Ratan: Since I have interacted with both – Khushroo and Zubin all my life, I know both their shortcomings… obviously too many to mention. It is not the mother or the father who counts in the long run. It is whichever's elder relative that is still around that rules. Meals, meal-times and social life has to be planned. It's the elder, at the apex position. For instance, if your mother-in-law, at 88 is living with you and in poor condition, it is around her demands that food and life itself, have to be planned. So, the system is neither matriarchal or patriarchal, but 'Elderarchal'.
Adi: Sorry, I'm very busy exporting fruit at this time of the year. And buried in red tape. You try to send Mangoes to Ulan Bator!! It's a real bloody drain! Please get in touch Post Diwali, or after Parsi New Year, whichever comes first.
Now, just like you, my dear reader, I am perplexed! I feel like Rahul Gandhi after the elections! I just don't know what to do!! So, we are starting a plebiscite or poll. Please be kind enough to write in your response to us at Parsi Times for: 'Are Parsis Matriarchal or Patriarchal or Elderarchal?'
Send in your one word answer soon. Remember we may change it, but we will still print it!
Latest posts by Cyrus Broacha
(see all)