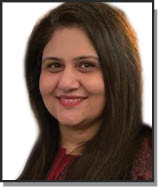 Dear Readers,
For most of us, being a 'follower' is a slight; it implies one is incapable of being a leader and has therefore been relegated (downgraded) to being one of the 'sheep'. It's almost offensive, even insulting. Agreed, being a leader is a matter of pride and great responsibility; it implies being an achiever, a cut above the rest.
Even so, ever wonder, without followers, would leaders exist? Who would they lead? Without followers, there'd be no leaders! For any community to thrive, it needs visionary and responsible leaders as much as it needs conscientious and committed followers. The failure or success of crucial Community projects is the consequence of both – how well leaders lead, as also, how well followers follow. This truth holds even greater relevance when applied to a community as minuscule and close-knit as ours.
Today marks the launch of the much-awaited 'Parsi ShaadiApp' – an exclusive matrimonial service dedicated to Parsis worldwide, by Jiyo Parsi – the community's leading organization, which has been spearheading numerous, successful initiatives, since 2013, to help curb the declining Parsi population and aid in its restoration (Pg. 3). Jiyo Parsi is the leader when it comes to delivering community projects focused on our Community's longevity. But, it needs the support of community members to follow up on making it a success. Let's be the faithful followers who partake in contributing towards the very survival of our Community.
Leadership and followership are fundamental roles that community members shift into and out of, in keeping with changing circumstances. Every leader has, at one time or another, been a follower, and vice versa. May we choose our roles wisely!
Have a lovely weekend!
– Anahita
Latest posts by Anahita Subedar
(see all)