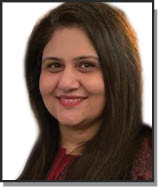 Dear Readers,
It has been a good start to the New Year for our Community – as some of our fellow community members continue to add feathers to the Parsi cap and keep our legacy of pride and achievement going. It is indeed a matter of great pride for the nation and our Community that Mumbai's foremost youth hockey coach and senior community member, Merzban Patel, popular as 'Bawa' within the fraternity, has been recommended by the Selection Committee for the National Sports Awards to be felicitated with – the 'Dronacharya Award for Lifetime Achievement' –  the most prestigious award in Indian Sports. Having already been honoured by the Maharashtra State Government with the 'Shiv Chhatrapati Award' last year, 'Bawa' will receive the mega Sports award on the 29th of this month, in the capital. Heartiest congratulations to Merzban Patel, whose lifelong commitment, devotion and untiring efforts have truly raised the level of our national sport, not to mention, having birthed Olympians and World-Cuppers! (Pg. 19)
This PT issue also shares yet another outstandingly inspirational story of raw grit and determination, with Ahmedabad's Sunny Karanjawala, who, after suffering a tragic accident and laying in coma for four months in the hospital, woke up to total loss of eyesight. Not only did he bounce back to life – he went on to earn himself a Doctorate despite his adverse condition and inadequate resources! Kudos to Sunny for his indomitable spirit! (Pg.12)
Such true life stories, which embody the very essence of inspiration, help us realise the power we house within, which, when fortified with self-determination, focus and of course, the all-important support from family and friends, can transform the ordinary to the extraordinary, and grant us the greatness we were meant to deliver. Here's looking forward to a new orbit which continues to foster our legendary Parsi legacy with inspirational pride and outstanding accomplishments!
On behalf of Parsi Times, I thank you for the bounteous, encouraging feedback for last week's New Year Special issue. There is no greater measure of success, joy or motivation for us than knowing that PT continues to live up to your expectations.
Have a good weekend!
– Anahita