Diana Marfatia
Diana Marfatia completed her M.A in Social Work in 1985 from the Tata Institute of Social Sciences. After which she worked as a School Counsellor in the B.J.P.C Institution and Sir Cowasji Jehangir School. She then pursued a degree in Education and completed her B.ED from Bombay Teachers' Training College and was thus declared the 'All Round Excellent Student of the Year,' winning a Gold Medal. She further worked as the Principal of the BJPC Institution and Junior College. In 2008 she became the Head of Secondary section-ICSE of Dhirubhai Ambani International School. Later in 2016 she joined Bai Avabai Petit Girls' High School as Principal. Till date…Her brilliance has helped put Petit School on the map of the Top Ten Schools of Mumbai, Maharashtra, India.
According to Diana, "Parsi Panu is a state of mind. It is the mind-set that has been internalized which has given me qualities of the head and heart that distinguishes me from another. It is about being honest and transparent in all my dealings with others at all times. It is about enjoying good Parsi food, doing chalk in the house every day, generating positive energy whenever and wherever possible and being proud of our heritage and history. Our motto is eat, drink and be merry but at the same time…being mindful, enjoying yourself and not harming or hurting another in any way."
                                   Adil Palia
Cricket Umpire Adil Palia was on the national panel from 1991-2015 and now is on the State Panel of the Gujarat Cricket Association. Till 2015, he has officiated in 181 matches played under BCCI
senior and junior levels. Fit as ever he can still stand for a 90 overs duration in any match. He has also done a few women's international games between West Indies and Australia.
Speaking to PT, Adil said "Our religion is based on three pillars…Good thoughts, good words and good deeds. If one follows them in life, one will feel its differences. It is such a big privilege to say I belong to the same fraternity as Parsi stalwarts… Rusi Surti, Farokh Engineer, Nari Contractor and Polly Umrigar. I owe my success to… late Test umpire Dara Dotiwala, Piloo Reporter and Bomi Jamula. That in itself means Parsi Panu to me.  It is such an honour to be a Parsi because other communities respect us for our honesty and jolly nature. Parsis are also famous for their love of cars and bikes. We as Parsis are the pioneers of cricket in India and it is such a proud feeling that my uncle P.E. Palia represented India in the first ever Test Team under the leadership of Lala Amarnath."
                                         Penaz Masani
Padma Shri awardee Penaz Masani is a Ghazal singer whose performances have enthralled audiences around the world. The very charming Penaz was discovered by the legendary composer Jaidev and proved to be a great child prodigy, having cut her first album in 1981. Madhuraniji has been her guru. She also has the distinction of having one Platinum and three Gold Discs to her credit. Her magical voice has reached far and wide, having had the honour of being invited and performing at the Rashtrapati Bhavan too. She has sung in over dozen languages and continues to achieve success in her wonderful field of music.
Penaz told us "Ghazals have always been my forte and my love for music developed all thanks to my father. Whatever we do as Parsis we give our best. We are sincere in our work and pay attention to minute details. For me Parsi Panu is all about our goodness, manners, upbringing, love for life and food. I am so grateful to my parents for all the support I have got. All are Zoroastrian values make us who we are and I am so proud to be a Parsi."
                                            Cyrus Broacha
Cyrus Broacha is a TV anchor, theatre personality, comedian, political satirist, columnist, podcaster and author. He is indeed the heart and soul of any project that he takes up. His wacky sense of
humour, humbleness and down to earth nature always stands out. He is best known for his show, Bakra on MTV which became a hit. He continues to excel in the field of entertainment which makes him very popular even today.
Adding his own personal and humorous touch to what Parsi Panu means to him, Cyrus told us "I am an out of work actor. I largely try and earn money doing as little as possible. So politics should be the next step. Parsi Panu thus cannot be expressed by me. For me the best thing about being a Parsi is that I can park my car and fit it into any space flawlessly. Until then Jamvaa Chalo Jee."
                                         Sooni Taraporevala
Padma Shri Sooni Taraporevala is a photographer, screenwriter and film director who is best known as the screenwriter of Mississippi Masala, The Namesake and Oscar nominated Salaam Bombay. She has directed her first feature film based on a screenplay of her own, entitled Little Zizou.
"For me Parsi Panu is fundamentally about an often neglected virtue-being kind and compassionate to others whether they are Parsis or not. The best aspect I like about being a Parsi is our sense of humour and the delicious food," said Sooni.
                                     Jehangir Irroni
 The young and talented Jehangir Irroni has more than 12 years of experience in the film and television industry… in direction, advertising… working on numerous documentaries, ad films,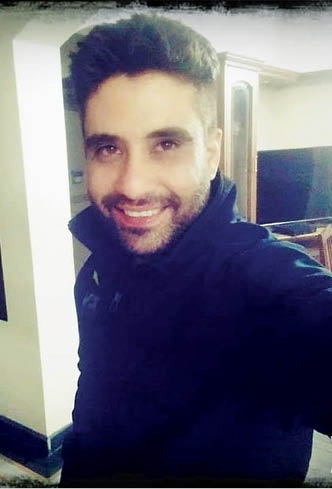 television shows, corporate videos and feature films.
Jehangir said "The instant happiness and smile that one has on their faces when they meet us Parsis is absolutely phenomenal. Our honesty, sincerity and fun loving nature always stands out in a big way. We have such a rich legacy of people who have done exceptional work in their respective fields. I admire Boman Irani and Rushad Rana in a big way. I enjoy feeding my actors and crew some delicious Parsi cuisines while shooting. It is such an honour to work with fellow Bawas on set…it just adds to the craziness and fun. All these attributes put together make up Parsi Panu for me."
                                                                        Rushad Rana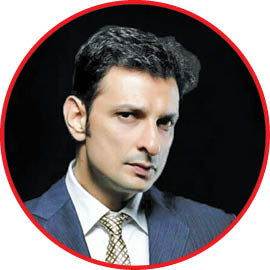 The dynamic actor…Rushad Rana has starred in over thirty plus Bollywood movies and blockbusters with leading Bollywood actors. He has also worked in fifty plus television shows, numerous advertisements and short films. He is also working in the digital space… under production a web series for Voot called the Naik Raikar case and Peshawar being directed by Jehangir Irroni.
Speaking about Parsi Panu, Rushad told us "The Parsi community lead such wonderful lives, living in big baugs. Our daily visits to the gymkhana, the senior citizens meeting every evening and enjoying each other's company to Parsis taking their love for food very seriously especially visiting Ghambhars. Our illustrious theatre culture and stalwart like late Dinyar Contractor defines Parsi Panu. But at the same time I feel that influential Parsis in various fields should help, support and push the new comers up the ladder."
                                        Jehan Daruvala
Youngster Jehan Daruvala is the only Indian to race in the FIA Formula 3 Championship and currently holds the third position in the standings. He is the only Indian to have ever won a FIA F3
Race, winning a Grand Prix (New Zealand Grand Prix). He has also been on the podium of FIA World Championship (3rd in the World Karting Championship 2014). He has won a Karting championship in Europe (Superone British KF3 Championship). Jehan also grabbed victory in the CIK FIA KF3 Asia Pacific Karting Championship.
"When I see people diligently keeping their cars clean and all polished that is Parsi Panu for me in a big way. Although I follow a strict diet I love having Palav dal and Dhansak," said Formula 3 racer Jehan.   
Latest posts by PT Reporter
(see all)