.
WINNERS OF EGGZOTICA – THE RECIPE CONTEST:
WINNER 1:  'Edaa Paak' By 80-year-old Jeroo H. Medhora, who says,
"Khaaso Jo Tame Aay Edaa Paak,
            Toh Utri Jase Baddhi Tamaari Thaak!"
Ingredients:
Eggs – 6; Pure Ghee – 6 Spoons; Sugar – 50gms; Mavo – 50gms; Vanilla Essence – 2 Drops; Crushed Elaichi and Jaifal – 1 Pinch; Finely chopped Badam, Cashew and Charoli – 1 handful.
Method:
In a pan, take 3 spoons of ghee and fry-roast the Badam, Cashew and Charoli.
In another pan, take 3 spoons of ghee and add eggs, sugar and mava, and cook it well on a slow flame, constantly stirring to ensure there are no lumps.
When the ghee starts to leave the sides of the pan, add to it the Elaichi-Jaifal and half of the fried nuts.
Take it off the heat and let it cool. Garnish with the remaining fried nuts.
Delicious EDAA PAAK is ready to serve!
WINNER 2: Eggs On Cheesy Spinach-Mushrooms With Garlic Toast By Zarine Darab Bajina
Ingredients:
Eggs – 5; Oil or Ghee – 2 Tbsp; Button Mushrooms – 1 Packet; Cheese grated –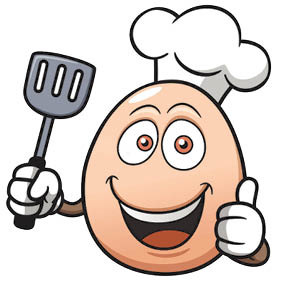 1 Cup; Spinach leaves sliced thin – 15; Green Chilli – 1 or 2 (as per preference); Garlic – 8 Cloves; Chopped Onion – 1 Big; Tomato – 1 Medium; Chilli Powder, Pepper powder and Salt – To taste; Optional – Your choice of herb.
(For Garlic Toast: Minced Garlic – 1 Teaspoon; Butter – 500 gms; Bread slices – Toasted)
Method:
Heat the ghee or oil in a non-stick pan and coat the sides and the surface well.
Add the chilli and garlic and sauté for a few minutes.
Add washed and sliced mushrooms and sauté for another five minutes.
Gently stir the mixture for a minute or so and add grated cheese on top as a layer.
Break the whole eggs on this mixture and sprinkle a pinch of salt on each egg. Cover the pan with a lid and turn the flame to low till the eggs have properly cooked – around 4-5 minutes. (Alternatively, you could also beat the eggs and fold into the mixture, as opposed to using whole eggs. Then cut in squares and serve as pieces resembling a soufflé!)
The above dish goes very well with Garlic Toast – for which you mix in 1 teaspoon of minced garlic in a block (100 gms) of butter and then directly apply on toasted bread.
SPECIAL MENTION: Pora Par Eeda By Dolly K Anklesaria (Devlali)
Ingredients: 
Eggs – 4; Onion – 1 small; Tomato – 1 small; Green chilly – 1; Coriander- few strands; Ginger-garlic paste – 1 Tsp; Chilly powder – 1 Pinch; Turmeric powder – 1 Pinch; Salt – to taste; Oil – 2-3 Tbsp.
Method: 
Break 2 eggs in a bowl. Add finely chopped onion, tomato, green chilly, coriander, ginger-garlic paste, turmeric powder, chilly powder and salt. Beat very well till nice and fluffy.
Heat oil/ghee in a non-stick pan and add the beaten mixture. Let it cook on medium flame.
Once the egg is cooked (underside), flip it over for it to cook on the other side. Once you flip it over, break the other 2 eggs on it, as you would while preparing a sunny side up or fried egg. Now cover the pan with a lid and cook till the eggs on top are done.
WINNERS OF EGGSPRESSIONS – THE TALENT CONTEST:
WINNER 3:  'Egg – Our Daily Bread!' By Shiraz
This innocuous but lovely little oval –
Or so  I have been often told –
By our parents and grandparents old,
Who Eggs-press the virtues of eating them whole!
A simple vegetable dish, is behold,
Turned Egg-zotic, more precious than gold!
When on this vegetable bed
The ever-so-precious egg is spread!
It defines the very Egg-zistance of Parsi homes

As we give it our very own flavor,
Egg-spressed variously – boiled, fried, scrambled –
With every member in favour!
A day is never complete
Without consuming this Egg-squisite treat,
Most feasts that we Egg-splore
Accompany an egg or two, or even more!
So it is with great Egg-zuberance
That I have Egg-spressed,
The love and Egg-citement
For the Egg – our 'Daily Bread'!
WINNER 4: 'Eggielicious' By Arnaz M. Mistry
It is rightly said that Parsis
Cannot do without their favorite Eggs,
With breakfast, lunch or dinner
Or then, just with whisky pegs!
Margi-par-eedu ke bhaji-par-eedu,
The Gujjus look and say, "Aa shu kidhu?"
Afraid of cholesterol? We never are!
Our Pora and Akoorie are best by far!!
Let us always enjoy our eedas galore,
Boiled, fried, cheesy or scrambled and much, much more!'
SPECIAL MENTION: Bawaji No Jeev… Emnu Eendoo! By Armin Dutia Motashaw
Bawajis simply love and adore this Eendoo
Eendoo is ultimate; the central point, the 'kendra bindu'!
On tamota, papeta or bhinda;
Baddha par hoy Eenda!
To be able to eat it daily,
We are glad we aren't Hindu,
Coz if we cannot devour it often,
Life becomes a 'Mindoo'!
So, Mabarak hojo baddha Bawajio ne,
Marghi ane enu Eendoo!!!
Latest posts by PT Reporter
(see all)