Aapro Cyrus Broacha, the Brand Ambassador of Humour, is back to make you guffaw through the weekend with his hilarious take on the monsoon rues of us Bawajis, in PT's Monthly Blockbuster and Exclusive Column, Cyrus The (Not So) Great!
.
I'll begin with a quote from Framjee Anklesaria's Magnum Opus, 'The Persian Hand'… just as the umpire raised his finger, Diwali, or if you have the time and patience Dipawali, is over.  Diwali is over, with all its mithais, card games and poojas galore. Yet, for all the fun Diwali brings, it also has its show of critics and criticism. Since I have more time than a government official, I've taken the liberty of putting together some thoughts of people who are chastened by the celebrations. And just to keep it ekdum Secular jee, I have also included one non-Parsi's comment as well! So, kindly note and remember not to throw ink on my name for that one!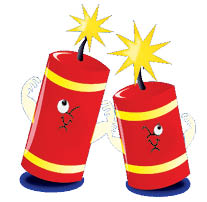 Cawas Cawasjee is one of those men whose parents were so lazy, they gave him the same first and last names!! Since his father's name was also Cawas, as a mark of protest, he had his middle name removed, especially after the local football team started calling him 'Triple C'! These are Cawas' words: "People are such idiots. They don't understand that you don't hold the rocket in your hand and light it. I told my friend, Pransha, not to do that. He agreed. Do you know know what he did? When I went to visit him in the hospital, he told me… On second thought, I told him that if he was going to keep the rocket between his legs and then light it, in that case, holding it in his hand was a much better idea! Such bloody idiots!! I would never have done such a stupid thing even when I went by the name – Triple C!!"
Jeroo Colabawalla is a school teacher, who only wears red, and used to be a Shiamak dance instructor. As a pet lover, she is horrified. "Hi, I'm Jeroo. I teach the Sciences. I also have two pooches – Messi and Ronaldo. And yes, Messi and Ronaldo do get along. And yes, Messi is faster, but Ronaldo scores more. As a Science teacher, I must tell you that the laxmi-bomb's decimal level is three times that of the presently allowed measure for humans. Three times!!  Also, as we all know, the Parsi ear is even more sophisticated and discerning. Other things a Parsi ear cannot tolerate include conclusive renditions of 'Apra Time Ayega', from Gully Boy; the senseless loud crackers make Arnab's 9 o'clock show seem like a silent march!! It is clearly, as I have proved, scientifically more for Parsis. Also, as I have proven, even more scientifically dangerous for Parsi pooches!! This is because the Parsi pooches' hearing is 5,000 times better than humans. And 3,000 times better than Parsi humans! So, their suffering of this cracker cacophony is limitless."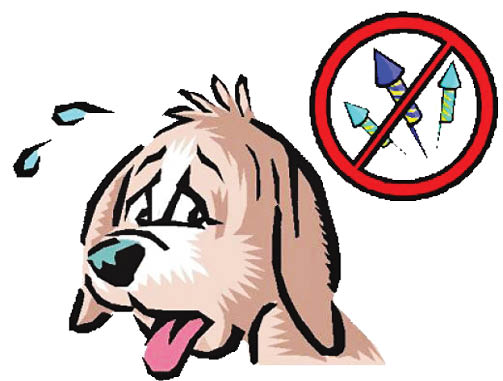 Dorab Dotiwalla is a twice-divorced Parsi lawyer, who loves playing squash and working out with his mother. "Let's look at the sound menace from the law perspective. If you stop Asha Bhosle singing at 10:00 pm, even in her own home, (complaint may or may not having been filed by sister), are you, not enforcing the noise pollution ban, at 10:00 pm, for crackers? I mean, are we crackers as well? By 10:00 pm sharp, cracker enthusiasts should be locked up for the whole Diwali season! In China they came up with a very creative way of stamping out house pollution… if you continued to burst crackers after a certain time, they took away your crackers along with one of your children. After paying a hefty fine, you would get only one of them returned to you. I'm not saying we should resort to such measures, I'm simply putting it on record."
Maneck Marshall is a property developer who has spent millions on the 'Green India' campaign. Last year, he settled for a 'Green Mumbai' campaign. Presently, he would happy with a 'Green Dadar'. "Noise Pollution is one thing. But, for me, it's like when you discover you're pregnant! That feeling is much worse the day after. On Diwali day, the roads are littered with the corpses of the crackers! If you buy the crackers, and light the crackers, why can't you clean up the crackers"?
Finally, I promised you a non- Parsi… here he is: Kaotarh Banerjee, who for personal reasons doesn't want to be identified, and so, he's asked me to refer to him as Mr. X. Here is Mr. X… "First, they remove the trees, then with these crackers, they poison them. Couldn't they just wait for Diwali? The trees would all decay and die or try to commit suicide! Either ways, the debate is solved!"
All these people have a simple message – It's the Festival of Lights. Not the festival of pollution! So, let's shoot the messenger. And frankly, Gully Boy and Diwali in the same year was as much as any society could cope with!
Here's hoping you all had a Happy Diwali, Saal Mubarak, and all that!!
Latest posts by Cyrus Broacha
(see all)