Born in Mumbai, Dravasp Shroff graduated with a Bachelor's degree in Arts, majoring in Visual Communication, from Manipal University in Dubai. 28-year-old Dravasp divides his time between graphic/web design, automotive and corporate photography. He creates and cultivates highly influential client websites and fresh print designs for startups as well as established organisations, across eclectic industries, including Bevedic, Reteck Envirotech, Light Of Life Trust India (NGO), Ethos Legal Alliance, Bullseye Sports, BKB Interior Solutions, Go Airlines India Ltd., Crompton India, Earthpet, Paymint, Ziaan's Kitchen and many more. In fact, Dravasp self-initiated a community project where he built a website for the online presence of the residents of place of residence – the Khareghat colony (khareghatcolony.com), as also for information on Parsis around the globe, after obtaining the requisite permissions.

In keeping with Parsi Times' endeavour to promote and encourage the spirit of entrepreneurship, dedicated to furthering the cause of all budding entrepreneurs in our community, PT catches up with the dynamic Dravasp Shroff, a resident of Mumbai's Khareghat Colony.
..
PT: Tell us more about what you do…
Dravasp: I am responsible for design, management, and translation of print media and online websites requirements via eCommerce platforms. Professionally I help deploy the finished product on fast, reliable and scalable dedicated servers around the world with the help of Content Delivery Network tools to bring in interactivity and security. I create and edit motion graphics and workflows for start-ups; I also build mobile application prototypes.
PT: Share your range of services. Who are the typical audiences?
Dravasp: I offer 360 solution for clientele around the world – eCommerce, Layout, and Prototyping (Print and Digital), Motion Graphics, Dynamic Websites, Procure Photography Studio Light-Shaping Tools and Digital Still Photography. I ensure delivering the promised results from ROI driven campaigns over the past few years. I believe Communication through design is critical for increasing ROI Goals and I do just that through Research and Cognitive Science. From individual design elements to websites, photography, complete campaign designs and more, I provide my set of corporate clients, and all business inclined individuals and set-ups, with everything they need to communicate their brand in the most unique, memorable and user-friendly way possible. I specialize in design, development, and implementation of tailor-made solutions for corporate and marketing communications across a wide range of business sectors. I'm privileged and grateful to serve a global client base.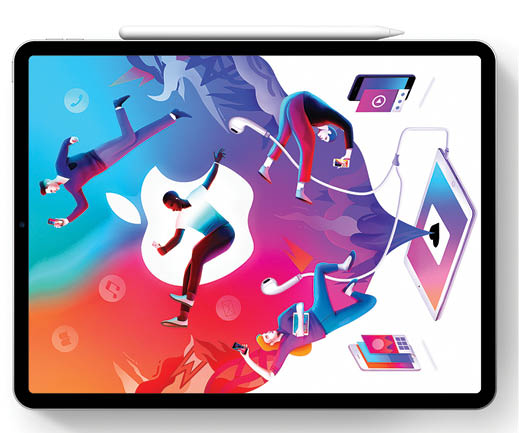 PT: Tell us about your professional journey so far… Which brands have you lent your expertise to?
Dravasp: Earlier, I curated an ecommerce website for my firm (Planetcliq.com) which retailed the world's foremost electronics brands like Apple, Samsung, Canon, Nikon, Leica and Sony. Before that I free lanced as a Digital Still photographer at Apparel Group FZCO (6thstreet.com) for brands including Aldo, Ninewest, Anne Klein, TOMS, The Children's Place, Michael Kors, LC Waikiki, La Vie En Rose, Inglot, Garage, Skechers, Birkenstock, Kenneth Cole, Dune London, Call It Spring, Anne Klein, Aeropostale, Le Chateau, Tommy Hilfiger. I also worked with Landmark Group Online (landmarkshops.com) for Splash, Max, Emax and Baby shop.
Recently, in the UAE, I worked in sync with a production team for Al Tayer Motors on the Scuderia Ferrari Portofino launch. I have worked as a freelance photographer for Dubai Fashion Week (Capital Marketing), Internet of Things (Cisco), DJ Ferry Corsten (World's Number 3 DJ / Music Producer), Associate Decor Ltd., Feng Shui Master, Raymond Lo, Gulf Film Festival and Al Ghurair CEO prior to moving to India on account of the 'Digital India' initiative promoted by Prime Minister Narendra Modi. My work has been published in health and beauty magazines such as NewYou Middle East and some of my work have been considered print-worthy in Gulf Film Festival Daily, Dubai Fashion Week Coffee Table Book, Calendar Shoot for MGM Limousines and Corporate Publishings for Associate Decor Ltd.
PT: What's on the cards in the near future?
Dravasp: In addition to continuing and building on my current entrepreneurial platform, I plan to relaunch 'PlanetCliq.com' with a fresh twist in the E-commerce plot to generate revenue via a self-sustaining business model and minimal effort.
PT: Why is it imperative for the growth and success of all businesses to have a digital presence or at least a website today?
Dravasp: Living in the digital world, your digital footprint or at least a website, is a necessity for all businesses – big or small. If you don't have a website, you're losing out on several great opportunities for your business. Your website accomplishes many different marketing strategies to help grow your business. Increasing visibility is one major factor that makes having a website important. Another important factor is that a website gives you credibility – your website facilitates your business to tell consumers why they should trust you and the testimonials and facts to back up those opportunities. The bottom line is, every business must have a website. The more professional your website is, the more advantageous for you. Due to a lack of intuitive and design-friendly websites in India and across the globe, I step in to change just that to achieve a strong presence in and around online media.
PT: Any parting words for our readers?
Dravasp: I work hard to create content with a pinch of soul! I look forward to starting my exclusive monthly column with Parsi Times, titled 'The Digital Kern' targeted to an audience who are about to get started in the digital space and online media to educate and collaborate, share tips and tricks to get started on a budget friendly platform!
Latest posts by PT Reporter
(see all)