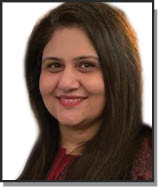 Dear Readers,
It's not surprising to see the brightest gem of our Community, Ratan Tata, shine his brilliance every so often, through the nation's countless print, electronic and digital media. He's always raising the bar across eclectic domains in various avatars – as an unparalleled philanthropist; as a visionary industrialist and nation-builder; as an ardent dog-lover who not just opened the doors of his Bombay House office to our stray Indies, but also ensured to dedicate an exclusive enclosure to them on its refurbishment; and more recently, one read about his post-retirement success as an angel investor encouraging startups and entrepreneurs.
But nothing could prepare us enough to know, that the dynamic 81-year-old, otherwise privacy-inclined legend, not known for an active social media presence, on Wednesday night, announced his debut on one of its most buzzing platforms – 'Instagram', with the quip, "I made it to the 'Gram!" Within twenty-four hours, he had amassed an enviable 400,000 followers (and growing) and in his signature, graceful style shared how he looked forward to exchanging stories and creating something special with a diverse community. (Pg. 10)
No matter what he does, the great Ratan Tata never ceases to amaze and inspire us! He not only champions the essence of change, he comes out as its glowing exemplification! In a world of loudmouths, where decibels outweigh efforts, we are privileged to share a lifetime alongside a man whose actions are louder than his words, and whose words and actions could be strewn together into the bible of simple living and high thinking.
What a tragic waste, and shame, it would be for us to not take a leaf out of that book…
Have a good weekend!
Anahita
Latest posts by Anahita Subedar
(see all)