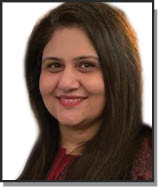 Dear Readers,
Nothing gives us greater pleasure than seeing our Community's talented youth take strides towards becoming entrepreneurs, in continuance of our great Zoroastrian entrepreneural legacy. In keeping with our commitment to fostering this effort, Parsi Times is privileged to always be at the forefront of facilitating, promoting and supporting our brave self-starters.
Every so often, we provide the proverbial push (via our popular column, 'PT Push') to those starting out afresh or then, profile those who seek exposure in their ongoing ventures, with the hope that PT's comprehensive reach would help provide the requisite visibility and garner the business patronage and cheer from our supportive community. PT constantly seeks to encourage and promote worthy contenders (Pg. 6) and welcomes interested readers to write in to us.
And speaking of worthy contenders, the terrific trio – Zaara Dastur, Anahita Karanjia and Jeyhaan Carnac – young and dynamic founders, of what is today considered the Community's topmost, annual, All-Parsi event, WINGS'19, will be showcasing the unmissable, Grand Finale of this sports-and-talent extravaganza on Sunday, the 17th, at Rustom Baug. As has been the case since its inception in 2016, when these three delightful teenagers, brimming with promise and hope, came seeking media support, WINGS'19 is also media partnered by your favourite newsweekly! The highlight of the Finale is the newly formed, All-Bawa band, 'The Right Left Wings', comprising incredibly talented singers – Shazneen Arethna, Hormuz Ragina, Delraaz Bunshah and Arish Bhiwandiwala – who will perform live as a band, for the very first time! (Pg. 20)
Whether you seek an eve of super entertainment, or wish to show support with your presence, or then – both, do try to make it for the WINGS'19 Finale!
Have a lovely weekend!
– Anahita
Latest posts by Anahita Subedar
(see all)