'The opening scene of Jungle Book!' is how one of his guests described his beautiful haven, nestled in the lush lap of Goa's undisturbed flora and fauna, celebrating Portuguese old-world charm with new age comforts, to deliver the splendour of yore! For over two decades now, Farrokh Maneckshaw has been welcoming national and international tourists to the 'Laguna Anjuna', renowned to have retained not just its erstwhile Portuguese grandeur and hospitality, but also known as one of the most eco-friendly resorts in Goa. Parsi Times catches up with Farrokh for an inspiring and interesting tête-à-tête about the tranquil resort and his journey thus far…
.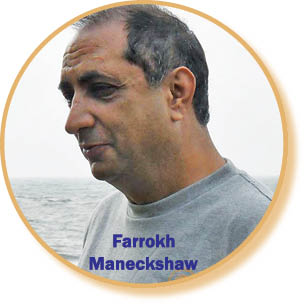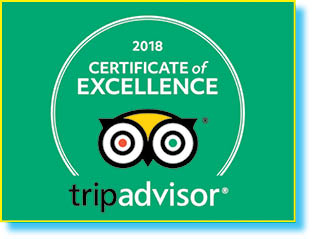 PT: Let's start at the very beginning! Tell us how it all began and how you got here…
Farrokh: My father worked for the Indian Government and thus held a transferable job – so I really grew up in different states – Delhi, Calcutta, Nepal – but Darjeeling was home. That's where my mother was born and where we, as kids attended Boarding school. Our travels, especially all across the North East, exposed us to nature and adventure early on in life. I worked in Bombay with a diamond company for a few years. When I was sent to the Goa factory for a few days, I felt such resonance with the place and the people that I asked for a transfer here. Goa was a fabulous mix of tradition with open mindedness, a live and let live philosophy. There was a lot of respect for learning and nature, sensibility and a refusal to be rushed – unlike the typical Metro hurry scurry, chasing illusions, "deadlines that can't be missed", "get rich quick schemes, and so on.
A few years later, I quit the diamond factory and set up a diamond jewellery retail (with the help of my former employers), called 'Rings n Things', at a friend's hotel. At some point, I was shown the property which now goes by the 'Laguna Anjuna' – it was love at first sight! There were two old houses at the edge of a huge bowl of rice paddies; a coconut and fruit tree grove with trees galore; filled with birds and small animals! Over the next year, I managed to buy the land and approached the famous architect, Dean D'cruz, for a plan to keep the flora and fauna undisturbed. To preserve the trees, he left the courtyards with clumps of trees and constructed around them using the local laterite stone. We did not knock down any of the trees, so they are all around in various courtyards; Pathways are cobble-stoned; the rooms are of different shapes and sizes, large with high ceilings. These three vault shaped rooms made of brick are also some of our most popular rooms!
PT: Tell us more about Hotel Laguna Anjuna
Farrokh: Laguna Anjuna was built when people (tourists were long stay foreigners) preferred large, old, Portuguese-styled houses with high ceilings and tiled roofs. Laguna Anjuna is built very much in that same style, out of solid exposed laterite, with carved pillars, lintels and tall thick walls. The roof is a continuous one and curves, dips, swoops over the rooms and courtyards. In some places, the tiled roofing is interspersed with brick domes. These are very popular as bedrooms. We prefer old-styled
whitewash to paint (lets the building breathe as well as has a cooling effect) and in places, we have used Venetian Plaster, an enduring, centuries-old technique. Similarly, for floors we've preferred craftsmanship to factory made material – floors are of polished red oxide, terrazzo, seasoned clay tiles or natural stone. We have a lot of wrought iron fittings, especially designs from Bauhaus era. We've tried to incorporate as much craft in good taste, without being too artsy.
The garden faces the old Portuguese mansion, which is now the restaurant and bar, and is shaped like a lagoon, with much foliage around. One of our guests described it as, "the opening scene of Jungle Book!" Similarly, all our housekeeping choices veer towards natural methods rather than chemical. We use Parsi style incense with dhoop, chawk and torans on all festive occasions, and we still have wildcats and monkeys on the roof!
 PT: How does the Parsipanu stand out at Hotel Laguna Anjuna?
Farrokh: I have to thank a lot of my Parsi women friends for their housekeeping tips and practices! I think it's obvious now that my fondness for good taste, whether new or old, is part of our Parsipanu! We also like a good time and it was the Goan words – 'Sussegad' and 'Allegria' which appealed to me. It is wrongly understood to mean lazy, but in fact, it means taking the time to absorb the good things of life, including family and friends! We pride ourselves in serving a number of dishes from our Parsi cuisine as well! We use quite a few organically grown vegetables from our own farm and are strongly in favor of ecofriendly practices – Our pest control methods are non-toxic and herbal; We stick as much as possible to bio-degradable containers and equipment.
 PT: How do things look going forward?
Farrokh: I feel we have resisted change in the form of the block-style hotels which have now come up by the hundreds for the new budget, domestic tourist cramped four into a small room, and whose only goal is to get smashed as quickly and cheaply as possible! Our appeal is all about good taste and good living. I am now 66 years old and while I'm still active, I would like to see Laguna Anjuna put in good hands, and not left to people who would replace it with block building to exploit its real estate value. It's a shame that such a large part of beautiful Goa has gone this way! 
PT: Are you saying that you are on the lookout for a partner who resonates with your values? What would you be mainly looking for in such a collaboration?
Farrokh: At the time when I first came to Goa, people's aspirations comprised good education, supportive community living and wealth through contribution. The Gaunkari system of holding village lands in common and using them sensibly predated even the Portuguese, who recognised the value, and maintained these as Comunidades. As an employer, I have sought long term benefits, fairness and respect for all stakeholders; I would look for similar values in a business partner. Most hotelier families are hospitality oriented, look for and create intrinsic value, rather than real estate considerations.
PT: How would you summarize the scope of the Hospitality industry in Goa?
Farrokh: The hospitality industry everywhere is great, and it's actually a choice and way of life. I am glad I started a hotel when my first guests were hippies, their parents and families. They were truly travellers and wanted to experience and live life like the Goans. They mixed freely and rejected stereotypical beliefs. I am truly grateful for all the experiences I have had while owning and running Laguna Anjuna. It's a way of looking at things in the long term, of knowing people and building long term relations, of enduring difficult years, of working while we see other having a good time – yes, we have a good time too! 'SORRY, WE ARE LIKE THIS ONLY!' – Laguna Anjuna is for those who love their sense of space, adventure and country living in Goa and the not-so-uptight!
Those interested in getting in touch with Farrokh Maneckshaw can mail him stating their interest and details at: info@lagunaanjuna.com  or  farrokhmaneckshaw@lagunaanjuna.com
.
Latest posts by PT Reporter
(see all)