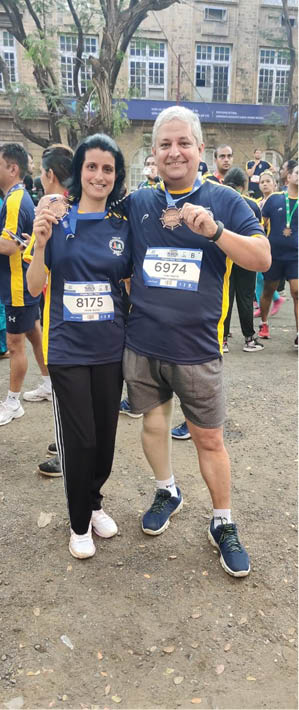 The fourth edition of the WNC Navy Half Marathon, which was held in Mumbai on 17th November, 2019, saw a massive participation of over 15,000 partakers, including naval personnel and civilians. It was flagged off from Ballard Estate in South Mumbai.
The very first WNC Navy Half Marathon took place in 2016 at BKC in Mumbai. Since then, the event has grown greatly with registrations increasing from 5,000 participants in the first year, crossing 10,000 registrations in the second year with over 8,000 finishers. The second edition introduced the concept of 'Spectator Stand' for the first time in India, which turned out to be a hit amongst the general public.
This year it was wonderful to see quite a few energetic Parsis, compete and complete the grueling marathon – including Percy and Roshni Master, alongside Sanayah and Niloofer Shroff. Kudos to our spirited runners! Here's looking for better participation by our community members next year!
Latest posts by PT Reporter
(see all)