The fifth edition of The Tata Premier League 2019 (Box Cricket) was organized by the Tata Housing Sports Club (THSC) at the THSC grounds on the 23rd and 24th November, 2019. It comprised 6 teams – Habibi United (Kamal); Elisity (Mehernosh Pithawala); J2M2 (Rozan Irani); Protea Fire (Shahrukh Kapadia); Gibli's 8 (Shahrome Kyani) and Jolly Jinga's (Neville Daruwalla). Each team consisted of 8 players a side (1 girl compulsory per team), with players divided in different categories and a bowler to bowl mandatory from one category; and a total of 5 overs per inning. The Chief Guest for the occasion was Shahjahan Irani.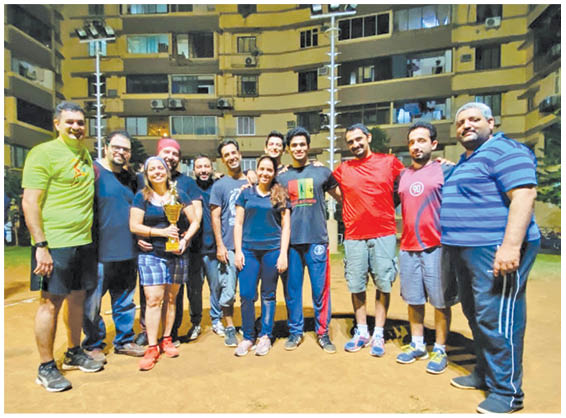 In an auction held prior to the League, the owners were invited to bid as per the category of the respective players. The kitty per team to buy was Rs. 3,000/- and the prize money @ Rs. 10,000/- for the Winners and Rs. 3,000/- for the Runner-up.
Habibi United and J2M2 reached the finals, with the former winning the trophy and prize money.
A strong vote of thanks was extended to THSC organizers for conducting this fun tournament, year after year, with special thanks to the organizers-cum-Umpires – Neville Goveshni, Bezad Faroodi, Aspi Mistry and Rustom Kyani.
Latest posts by PT Reporter
(see all)