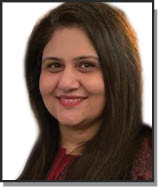 Stay Safe!
Dear Readers,
To many, the developments over last week's nation-wide outrage – the heinous gang-rape and sinister murder of a young woman veterinarian in Hyderabad – culminating in the death of all four criminals, by the police in an 'encounter', may feel like justice served. But once that righteous, initial sense of 'karmic correction' has settled, it's difficult to escape the ground reality– we live in an age where women's safety seems to have found deliverance in the 'wrong kind of justice'.
Are we happy that those dastardly criminals don't breathe in this world anymore? Undoubtedly! But whereas the criminals met their much-deserved end, there are two crucial aspects that seem to have gotten lost in all this. First, to the world at large, the criminals being shot dead was recorded as the consequence of an 'encounter when they tried to flee the scene of crime' (during the re-creation of the crime scene), not as the punishment of the crime they committed (obviously); And second, in keeping with the 'justice delayed is justice denied' reality, a Fast Track Court had been set up to mete justice lawfully – but this quick-fix reaction undermined the justice system, apart from possibly encouraging other unnecessary evils.
True – the nation was up in arms, with calls ranging from lynching the criminals to instant death punishment. But was this the answer? As Indian women, we are beyond outraged every time a new 'Nirbhaya' is slain, but as much as we don't want to wait for years for justice to be served, is this the precedent we are willing the law to set – a superficial judicial recourse for women's safety?
We need to realise that is as much about the crime justice system as it is about us; that women's safety is as much a woman's issue as it should be, a man's. Surely, some reflecting is called for. In the words of Robert Kennedy, "The glory of justice and the majesty of law are created not just by the Constitution – nor by the courts – nor by the officers of the law – nor by the lawyers – but by the men and women who constitute our society – who are the protectors of the law, as they are themselves protected by the law."
Stay safe!
– Anahita
Latest posts by Anahita Subedar
(see all)